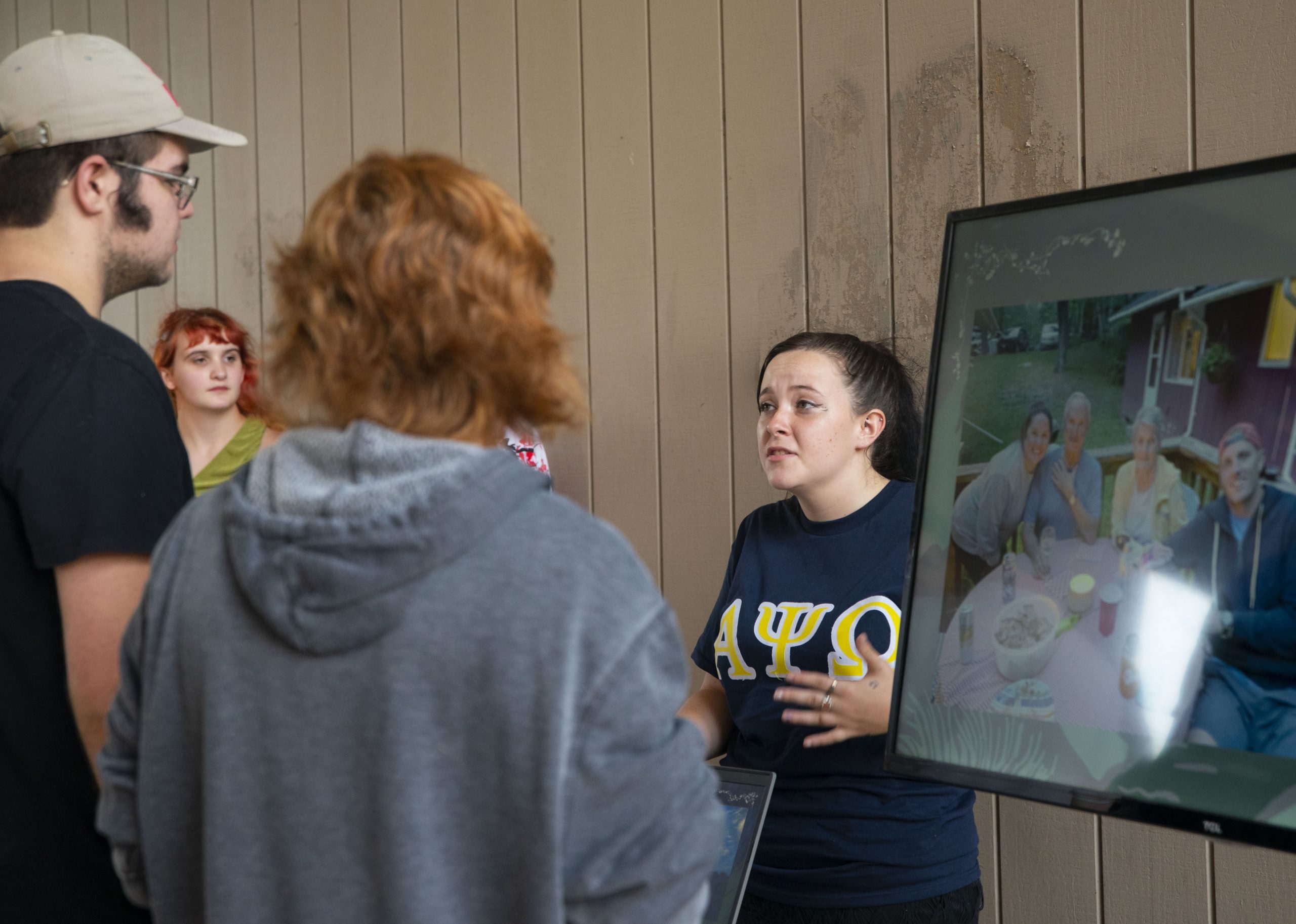 Keene State Theater and Dance (TAD) welcomed new and returning students to its 2022-23 season with sweet treats on August 30.
The department hosted an ice cream social outside the Redfern Arts Center, an annual event sponsored by theater honor society Alpha Psi Omega (APO).
"They're involved in organizing everything from opening nights, to having workshops of guest artists, to just embracing the world of having a leadership role within our department that works with faculty and peers…it's a really beautiful thing," said department chair Kirstin O'Brien. 
O'Brien greeted the crowd and introduced her other TAD colleagues. "We got a good amount of our faculty there, and a huge part of our faculty are adjuncts and guest directors," O'Brien said. 
At the social, O'Brien announced the department's 2022-23 season, including its first two shows: "Life Sucks" and "Curious Incident of the Dog in the Nighttime," which held auditions on September 1. 
Sean Gregoire, a senior in the department, said he was looking forward to seeing what everyone was capable of in the year ahead. 
"I see a lot of new faces here, so I'm really excited to see what all these people bring to the table," Gregoire said. "Every year with the roster in the department, [everyone] brings their own little flavor, artistic flavors." 
Nicole Dumont can be contacted at 
ndumont@kscequinox.com