Jack Hanson
Student Life Editor
President Treadwell put on a dance for students and faculty to celebrate her inauguration.
Treadwell was inaugurated as the 11th President of Keene State on Friday, April 5 after being interim for the past year and a half. The ceremony was held in the Mabel Brown room at 2:00 p.m. followed by a reception on the first floor of the student center opened to anyone in the community.
Director of Campus Life Jennifer Ferrell said Treadwell wanted to provide some kind of event that students would want to go to and celebrate with her at.
She goes on to say, "as a part of the inauguration committee, we were trying to figure out a whole day of things and knowing that maybe not all students would come to the ceremony or feel comfortable there… something that was really geared more towards fun student time that the president could have and she was really into doing a dance."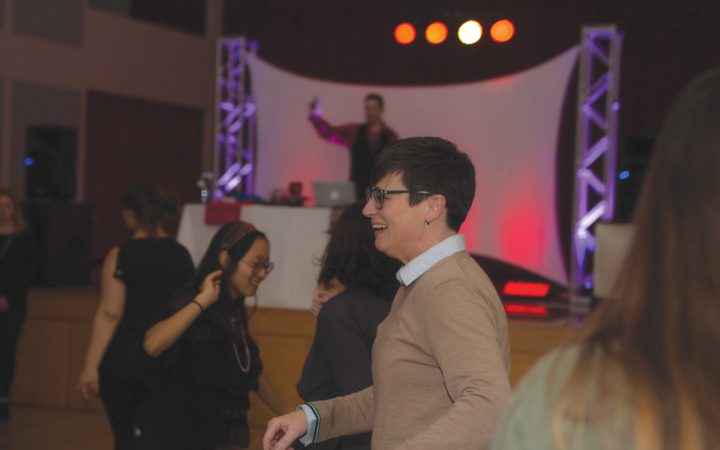 The Inauguration Celebration Student Dance was held at 8:00 p.m. in the Mabel Brown room open to any and all faculty and students. The room was opened up for a dance floor with seating around the room. Appetizers and beverages were provided along with a DJ taking song requests. Over 30 students and 15 faculty members attended the event alongside President Treadwell.
Jordyn Upwright a junior and member of Owl Nation said she and her club wanted to come and support Treadwell,
"I came with my club Owl nation because Melinda has always supported us throughout Hootie's Nocturnal knockout which is one of the events we put on so we thought that it would be respectful of us to come back and respect her and we are very excited that's shes going to be our new president."
Students who attended the dance praised and showed their support for their new President. First year Alex Magee said that Treadwell sends a positive message about acceptance to the community and the students,
"Well the fact that she is part of the LGBT community and she's our president I think is amazing. I think that's so progressive and so awesome that our school has that representation. Also she's so involved with the students like when I was in high school our principal was never as involved as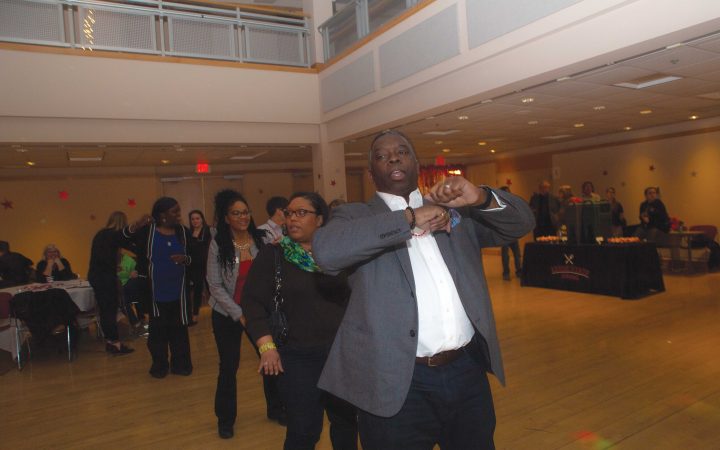 Melinda is, so I really appreciate that about her."
Madison Olsen, a junior at KSC said Treadwell is "one hundred percent for the people and is confident that she will succeed as President. Along with Olsen, several others at the dance supported Treadwell and said she is the thing that Keene State needed in this time.
"I'm totally excited, I was thrilled when she was named interim too because I worked with her when she was here previously so that was great and brings a totally different energy than our previous administration," Ferrell said. 'So it's really like there's a renewed sense of optimism, its like inspiring, you feel good about her presence and her leadership and we needed that."
The dance came to an end at 10 p.m. and Treadwell was grateful for all who attended and said she looks forward to continuing her work with the students at Keene State, "I'm here for you, the only reason I'm interested I'm doing this work is to hear and make a difference for the students. So for me I wanted some opportunity for those students who wanted to be here, to thank them…I will do my very best to be the President that our students know."
Jack Hanson can be
contacted at jhanson@kscequinox.com