The KSC men and women's cross country team traveled to the University of Massachusetts Dartmouth to participate in the UMass Dartmouth Invitational on Sept. 16.
With each meet being more staggered, or spread out, the season has been a gradual rise for each runner, both teams showing performance skills connected to times.
The women's cross country team placed 14th out of 40 scored teams.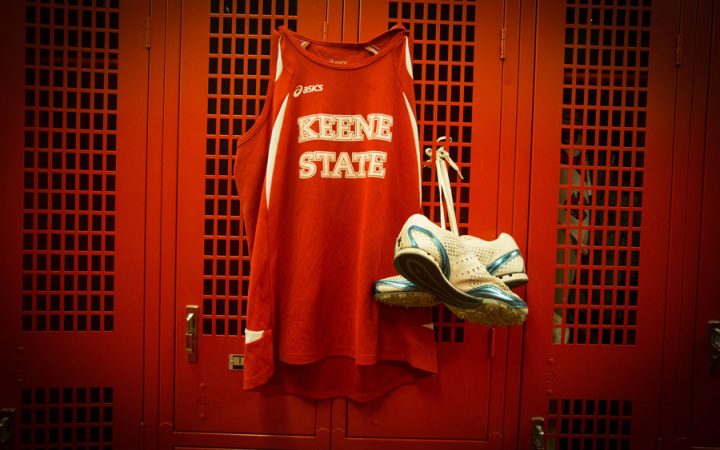 The leader of the pack was Katharine Lynch, a senior and environmental studies major here at Keene State.
Lynch placed 43rd out of 299 runners, her 5k time being 19:36, with an average mile of 6:19.
The next Owl to place was Caroline Sarro, a first-year and nutrition major. Sarro was able to place 51st with a time of 19:45, each mile averagingabout 6:22.
The women's cross country team's total time was 1:41:36, which placed them in the 14th spot.
The men's cross country team also found success at the invitational.
They placed 13th out of 40 scored teams. First-year and safety studies major Cam Giordano stepped up and finished first for the Owls.
Giordano placed 61st out of 315 runners, his time for the 8k being 26:56, each mile averaging out to 5:26. Next to finish was senior and communications major Matt Dudley.
Coming in 69th place, Dudley scored a time of 27:08, with each mile averaging to 5:28.
The men's cross country team's total time was 2:17:26, placing the in the 13th spot.
With the season beginning to gain momentum, times are expected to improve.
The Owls will host the Keene State Invitational on Saturday, Sept. 30, at 11:00 a.m.
Caroline Perry can be contacted at cperry@kscequinox.com