It was her first year of college. He was a football player. After her first party, she was drunk and they went to his dorm room.
Four years later, Jessica* said that his initial approach was one of concern, and while she has not forgotten that night, she has also yet to forgive herself.
For even before the rape, Jessica had demons.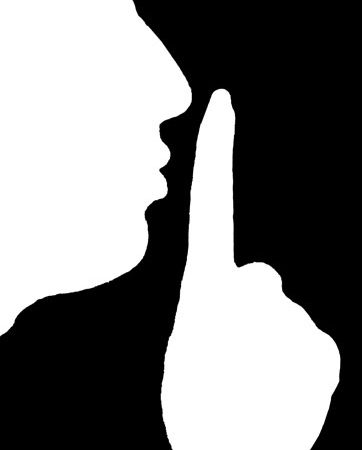 Jessica started her college career at the University of Massachusetts Amherst in 2013, where she had ambitions to become a writer for Self Magazine. Referring to her high school years as dry, Jessica was excited for the notorious parties UMass Amherst had to offer. Having limited experience with alcohol, Jessica became "black-out" drunk at her first college outing.
Initially, Jessica tried to purge the alcohol she had consumed, feeling guilty for allowing thousands of calories into her system. When a friend found her heaving over the toilet, she tried to intervene.
Also drunk, Jessica's friend became too emotional to be of help and left Jessica to be alone once again.
Then, a familiar, new face appeared. Jessica had met a guy on the football team when sober hours earlier, but it wasn't until later, when Jessica was drunk and upset, that he pounced. He took her hand and asked what was wrong, leading her into his empty dorm room. "We can talk in my room," he promised her.
"I remember the way my shorts fell on the floor. I remember him forcing his dick in my mouth. I remember him grabbing his other friend to do the same. I was in-and-out of consciousness; I only remember the bits and pieces," Jessica said.
What she does remember is that she was raped.
Growing up, Jessica said she always viewed men as a threat. From elementary school through high school, boys bullied her. Along with feeling targeted at school, Jessica felt targeted at home.
Her oldest sister carried "masculine traits," according to Jessica, causing their relationship to suffer. She said she felt belittled by her sister through hostile behavior, pushing her into a state of low self-esteem. Although her sister and the boys at school were a constant battle, Jessica's mother was her source of stability.
Initially after the attack, Jessica went back to her room, hysterical and still drunk, and dialed the seven digits she knew would comfort her. When her mother answered the phone, Jessica could not get her thoughts together – stumbling over her words, the alcohol and emotions consuming her – and she hung up.
Her inability to find the words to tell her mother what had happened caused an increase in the suicidal thoughts that had always been with her.
When Jessica's roommate found her, she was in a state of distress. The guilt Jessica felt from the rapist forcing himself inside her made her feel weak. She just wanted to give up.
The alcohol began to wear off, and Jessica began to frame the words to explain what she had been through. She did not want to bring the assault to the school's attention, but Jessica's roommate could not let her story go untold.
The case moved from the Resident Assistant, to the Resident Director and finally to the Dean of Students, all against Jessica's wishes.
Jessica said that everyone was on her side and wanted her to press charges against her attacker, but Jessica believed the rape was her fault. Four years later, she still believes it.
Jessica blaming herself is not a unique case. She has plenty of company in America's rape culture.
Rape culture is reflected in a society that shames the victims of a sexual assault. Specifically, the term focuses on the cultural practices of society that excuse or otherwise tolerate sexual violence and the way society collectively thinks about rape, according to the Women Against Violence Against Women (WAVAW).
More often than not, situations involving a form of sexual assault result in a coat of judgment, causing the victim to push blame upon themselves.
KSC Professor of women's and gender studies Liz Pacilio said that society is driving these victims to self-blame.
Pacilio argued that if we did not live in a rape culture, then when a woman was raped, she would not assume blame because she was passed-out drunk.
Among undergraduate college students, 23 percent of females and five percent of males experienced rape or sexual assault through physical force, violence or incapacitation in 2015, according to the Rape, Abuse and Incest National Network (RAINN).
Because of these statistics, Pacilio said she gives out an anonymous survey to each of her classes before getting into their sexual assault unit.
The results revealed that 64 percent of her students said they had been sexually assaulted and 28 percent said they had been raped. Those numbers are consistent semester after semester she said.
Pushing the blame on these victims is why less than one in 100 rapes are reported, according to Pacilio. She argued that if it was safe to report the crime, then the victims would report it. At KSC, only two rapes were reported in 2015 and six were reported in 2014.
"I would report the crime if someone stole my diamond watch or if someone broke into my house, so why don't I report it when I'm at the party, I've had three margaritas and the guy I was flirting with ends up raping me? Why don't I report the crime? Because I have eternalized in this culture of rape that as a women I am responsible and no one is going to take it too seriously anyways," Pacilio said.
Pacilio cited the recent Brock Turner case, where a student at Stanford convicted of raping a girl behind a dumpster received a six month prison sentence.
He was released on "good behavior" during his third month, creating an international controversy. Between media coverage and the court hearing, the public saw Turner receive merely a slap on the wrist for destroying a woman's innocence.
"We almost have to take out our Kleenex box because, 'Oh my gosh he could have gone to the Olympics and been a senator and now this is going to ruin his life.' If I'm hearing that and that night I got raped, am I going to go forward? That's the rape culture," Pacilio said. "The judge who gives the sentence. The media who grieves his lost future. The victims who feel blame and keep it to themselves and suffer silently. That's just how the patriarchy wants it."
And for Jessica, the guilt is her only memory of the night she was attacked.
With no case being filed by Jessica's request, she found herself in a constant state of depression. On top of her own guilt, her parents also blamed her for being raped, claiming she "shouldn't have drank that much." This took a toll on the once steady relationship that she had with her mother.
Crippling self-esteem and lack of purpose led to Jessica dropping out of UMass Amherst in February of 2014.
Months later, she wanted to get her life back on track. Keene State College, among a few others, was one of the only schools Jessica liked.
Once familiar with the KSC campus, Jessica became involved with Mentors in Violence Prevention (MVP), a group of student peer-educators coordinated by the on-campus Counseling Center.
By joining MVP, Jessica was able to give other victims of sexual violence what she cannot give herself – the chance to heal.
Even with her now educated background in sexual violence, Jessica still feels a great deal of responsibility. She said if she had had this education before the attack happened, she may have had the courage to file the report.
As a member of MVP, Jessica's goal is to educate as many people as she can in order to find purpose in herself.
"I definitely think it is far too common that the victims blame themselves. It is societally taught and often based on alcohol consumption or clothing," Jessica said. "But in reality, how could the burden not feel like ours to carry? How could we not blame ourselves?"
* Jessica is not the victim's real name. She has asked to remain anonymous.
Olivia Belanger can be contacted at obelanger@kscequinox.com