Though luxury beauty care products may be desirable, most college students are on a budget! If you're still looking to keep up with today's makeup looks, or just save money on face and body products, here are some ways you can still get the trendiest looks for less.
Pinterest is home to many blogs about product dupes. These are items that are more affordable alternatives to similar high-end products.
By purchasing the dupe, you're essentially buying the same product for less money. For instance, you will find the Wet n Wild Come Correct Celebrity Concealer ($5) is written as a dupe for the IT Cosmetics Bye Bye Under Eye ($24) often. This is saying the Wet n Wild concealer has like qualities of the more expensive, IT Cosmetics concealer. You can still get the results you want from the high-end product for less by getting the dupe.
Similarly, the makeup brand Urban Decay is well known for their range of Naked eyeshadow palettes. These are a splurge at $54, whereas the Coastal Scents Revealed palettes are a steal for only $20, and are said to have shade ranges and product quality close to that of Urban Decay's palettes.
Last fall, the Christian Louboutin Velvet Matte Lipsticks were released at $90 each.
Though it is more of a designer piece, the quality of the product itself has not lived up to its price tag. If you want a lipstick with a less chic casing, yet similar formula, a dupe would be the Nars Audacious Lipstick for only one third of the price: $32.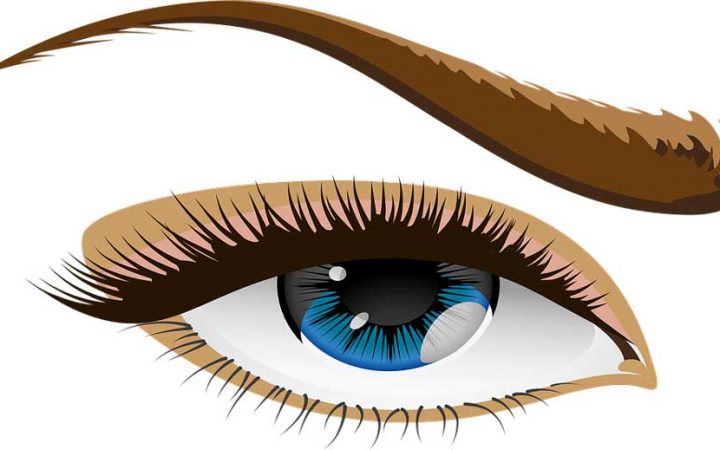 YouTubers, like EleventhGorgeous, create videos testing makeup dupes for their viewers, and checking if products are truly the same for a better price.
Sisters Stefanie and Tracy stars of the YouTube channel EleventhGorgeous, created a series called "Dupe or Don't" where they let their followers know if they should buy the affordable dupe or if the high end product is worth the splurge.
This beauty channel has reached 1.7 million subscribers!
Stefanie and Tracy tested the well-known brow product the Anastasia Brow Wiz ($22), vs. the NYX Micro Brow Pencil ($9.99) and found only slight color differences, but overall performance similarities.
Another YouTuber, Amy Macedo, did a video where she used high-end makeup products on one half of her face and an affordable dupe on the other side. In the end, the products on one side of her face added up to $452 and the dupe side only amounted to $121.
In this video, she demonstrated how the Estée Lauder double-wear foundation ($38) compares to the Covergirl Fabulous 3-in-1 foundation ($9), and shows how if you slightly build up the Covergirl foundation, you get a very similar result to the Estée Lauder one. She also said the Anastasia Clear Brow Gel ($22) is her "holy grail" eyebrow gel, but if you cannot fathom spending $22 on a clear brow gel, then the L'Oreal Brow Stylist Plumper is an $8 alternative that also works well.
Gentlemen, if you ever thought of making the splurge to buy the Viktor & Rolf Spicebomb cologne ($110/ 3 oz.), think about trying the L'Occitan Baux Eau de Toilette for Men($58/3.4 oz.). Their scents are said to be quite similar for half the price.
Shaving your beard can be taxing on your wallet without even knowing it. There are razors, shaving cream, aftershave and more shaving items to purchase.
Gilette may be one of the most popular brands of razors and razor blades on the market, but they can become pricey.
The newer models of razor handles can cost up to $12, then additional blades cost about $20 for a 4 pack. That's $32 for about a month of shaving.
The affordable alternative would be the Dollar Shave Club. This is a hassle-free way to save you money on razors.
With this subscription, you get your first month for free and  products get sent right to your door, leaving no need to go shopping for them last minute.
You can pay $1, $6 or $9 a month for razor blades, and you get a free handle to start you off.
Do you ever want to treat your skin after shaving? Instead of the rather expensive The Art of Shaving After-Shave Balm ($40), try the Nivea Men's After Shave Balm (Sensitive) for only $4, which doubles as a foundation primer.
If you are a guy who keeps his beard long or trimmed, you might be spending too much money on your beard care products.
Beardbrand is a company helping you get the most for your buck. They offer beard oil, grooming and styling products to create the exact beard you're hoping for.
Beardbrand sells Beard Softener for just $9 to $11. Buyers can choose from lumber yard, tea tree, spiced citrus, tree ranger, urban garden and many more scents of softener. You can choose between an 8.45 fl oz or if you're just looking to try the product, they also sell 2.0 fl oz.
The beard oil ranges from $15 to $25 dollars and for just $42, you can complete your beard care with a wash, oil, softener and mustache wax.
Amanda Braatz can be contacted at abraatz@kscequinox.com