Alyssa Wisniewski
Equinox Staff
Keene State College hosted the annual Red and White Night celebration for the class of 2019 on Nov. 17, 2018.
Because the event was in the Zorn Dining Commons, students were able to eat small appetizers and enjoy the bar.
WKNH was there providing music for the students to dance to.
Peter Dubois, a member of the E-board, said they were prepared with a list of song choices requested by the students.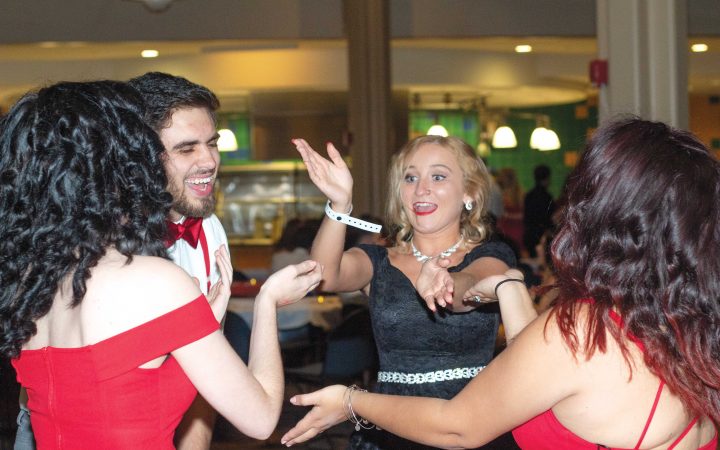 "In order for people to hear the music they wanted, we set up a Facebook page so they could request what they wanted to hear," said Dubois.
Dubois also said that it was a way for the members of WKNH to bond.
"We had a lot of fun doing it and think everyone enjoyed the music," said Dubois.
One of the ways WKNH got students to go on the dance floor was to have fun with their jobs.
"Our job is to have a good time,  we play music together as a club and I think us enjoining ourselves prompted other students to go on the dance floor," said Dubois.
As a student, Dubois says he liked the event a lot but what made it even more special was that he got to play music with his club members.
"To be able to experience it as a senior and a member of WKNH was so cool for me. It's so cool that I can experience it with a group I met here at Keene State," said Dubois.
WKNH was proud to provide music for the event for the second year in a row and also receiving funding going back into their program.
"I liked that a student organization got to provide the music. We also get an amount of money that goes back into our program, it showed a sense of community and organizations helping clubs," said Dubois.
Jenna Salkovitz also attended Red and White night with a group of friends. One of Salkovitz's favorites things about the event was the way it was set up.
"The dance floor was pretty big but I liked how they have the bar upstairs too, they had a lot of different [drink] choices," said Salkovitz.
Like many attendees, Salkovitz liked the music WKNH was playing.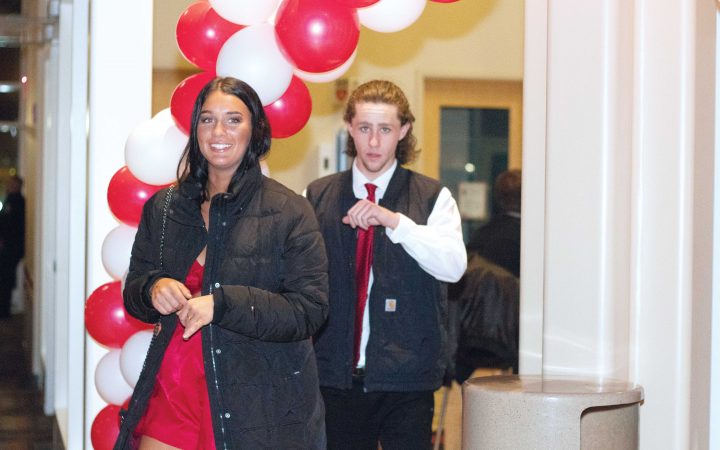 "They played a lot of throwbacks which was awesome, throughout the night there were many people dancing," said Salkovitz.
Students were served little snacks and appetizers provided by Keene State.
"The food was good! The menu was pretty much just classic appetizers but it was still good and a nice treat," said Salkovitz.
"I really had a good time overall and it was such a fun event," said Sakovitz.
Samatha Bryant is another senior who attended the event. To her, the event felt like it was a time to celebrate the graduates.
"It was a very fun formal night for seniors, kind of like a rite of passage for graduates," said Bryant.
The decorations stood out to Bryant, " The DC looked really nice, it was cool to see it all decorated."
The only thing Bryant would have liked to see was more food options: "The food was alright, but there weren't too many options we could choose from, said Bryant.
In the end, everyone interviewed agreed that the night was fun and enjoyable, be it from the perspective of someone working the event or a senior just there to enjoy time with the senior class.
Alyssa Wisniewski can  be contacted at
awisniewski@kscequinox.com