Keene State College battled it out in field hockey last Wednesday against Plymouth State University (PSU).
The Owls came out with a 5-3 win, improving their record to 13-8.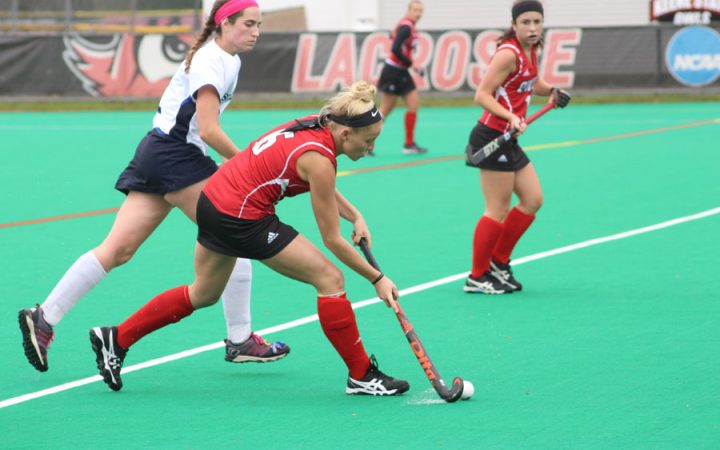 KSC first year Nina Bruno and sophomore Jensyn Dandeneau led the Owls in goals, each having two goals of their own in the game.
Bruno put away the Owls first goal in the first three minutes of the game (3.39 mark), scooping a ball off the board into the goal.
PSU's offensive player Maddie Kabasakalian was able to tie up the game at the 9:32 mark.
However, the Owls quickly earned back their lead before the end of the first-half at the 22:45 mark when Dandeneau was able to beat PSU's defense and put the ball past the goalie.
After half-time, Dandeneau put her second goal of the night into the net, curling a fastball into the net at the 35:55 mark.
Within five minutes, the Owls put in another goal after Bruno received a pass from Dandeneau, putting it past the goalie for her second goal of the game.
With KSC at a 4-2 advantage, PSU worked hard to find a scoring opportunity and was successful at the 53:23 mark.
The game went on with only a one goal difference, but the Owls pulled through and sealed their victory with three minutes left on the clock.
Senior Kendal Brown released a rocket of a shot that easily found its way into the net, giving the Owls the 5-3 win.
KSC went on to play in the finals of the Little East Conference (LEC) championship and snagged the title with a 9-0 win over Westfield, naming them the champions of the LEC.
Caroline Perry can be contacted at cperry@kscequinox.com