Blockbuster Video: a foreign and forgotten concept to many nowadays. Since the emersion of Netflix, online streaming and laptops altogether, most of the businesses closed and a mere eight stores remain: seven in Alaska and one in Texas, stated an article from The Washington Post.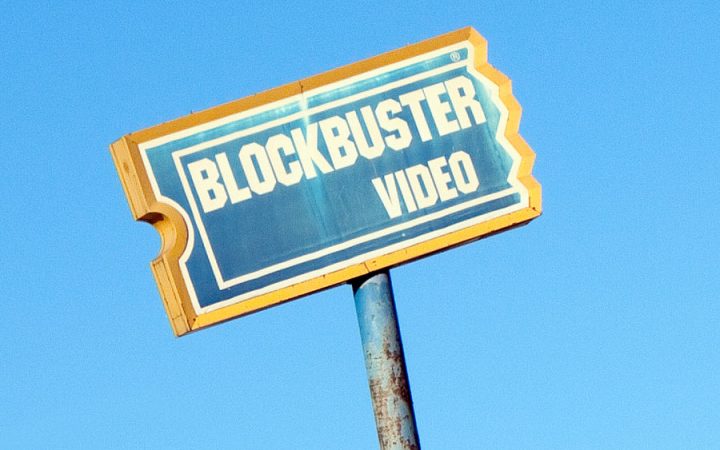 But on Oct. 19, 1985, the Blockbuster craze began when the first store opened in Dallas, Texas. Blockbuster contained about 8,000 tapes, whereas most video shops featured a more limited selection of movie titles, stated history.com. Additionally, computerized check-out of videos made the process quicker and easier for families.
After rapid success of the first store, many others began to open and the company expanded. David Cook founded Blockbuster, and after the opening of the first store in 1985, he opened three more in 1986.
Founder of Waste Management, Inc. Wayne Huizenga and other investors bought part of Blockbuster in 1987, and in the same year, Cook left the company for good.
Huizenga took over and moved the company's headquarters to Fort Lauderdale, Florida, according to history.com. Additionally, he implemented an intensive expansion plan, making Blockbuster the leading video chain store by 1988. The opening of their 1,000th store occurred in 1990 and the company expanded overseas.
Come 1994, Viacom Inc., whose brands include MTV and Nickelodeon, stated by history.com, bought out Blockbuster, and from here, competition began to increase. DVDs were created in the mid-1990s and Netflix was founded in 1997.
As time went on, Amazon provided a video and DVD store, movies were able to be watched instantly in people's homes and pay-per-view services became increasingly popular. In order to compete in the market, and after "splitting off from Viacom," Blockbuster created their own DVD rental service as well, according to history.com.
By 2008, Blockbuster had about 8,000 stores around the world and became known for their slogan, "Make it a Blockbuster Night." The headquarters moved, once again, to Dallas, Texas, in 2006, stated history.com, and brought in worldwide revenues of more than $5.5 billion.
Keene did have a Blockbuster store at one point, but an article in The Keene Sentinel stated the video hub closed in 2010. This left one video store remaining in Keene, Video Headquarters, which was located on Winchester Street, but this store closed in 2015 because of a "major shift to digital media" that became impossible to ignore.
Jessica Ricard can be contacted at jricard@kscequinox.com