KSC Interim President Melinda Treadwell hosted a campus-wide meeting on Friday, Sept. 15 to discuss the current financial status of Keene State College.
All departments were acting without a budget until that Friday meeting because Treadwell wanted the KSC budget to meet the University System of New Hampshire (USNH) Board of Trustees approved number first. "My responsibility to this campus, to the chancellor, to the University System is that we would close a 2.4 million dollar budget deficit before we loaded the budgets," Treadwell said. "I did not want to load a budget and then come back and ask for more cuts, and the target this year is a $2.4 million deficit for Keene State."
With the budgets now fully loaded, Treadwell said the campus is currently sitting on a $2.4 million budget deficit, which occurs when expenditures exceed revenue. Her goal from here forward, Treadwell added, is to eliminate the deficit this academic year.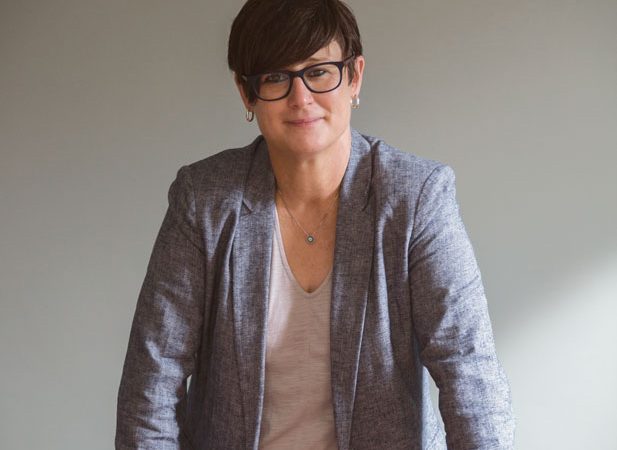 Treadwell introduced three phases the college will undergo to make this happen.
Phase One
According to Treadwell, phase one is the "adapt" phase. "We're adapting to this information, we're taking the hard efforts to manage our budgets more aggressively, to hold focus on the things we have to prioritize and to make some critical investments that will help us be stable and move forward and lastly…what can we do perhaps to enhance some revenue in this fiscal cycle?" Treadwell said.
The administration is eliminating funding for vacant positions and restructuring the administrative structure that reports directly to Treadwell and the President's Cabinet. Treadwell said her office is "netting about 3.8 million dollars in savings this fiscal year and in recurring costs in the next fiscal year."
The restructuring, according to Treadwell, as well as a reduction in supplies and services, has allowed the administration to identify seven and a half million dollars in order to get to the 2.4 million dollar deficit KSC is at now.
Throughout her speech, Treadwell repeated that these transitions needed to be done for the financial health of the campus. "I recognize that we've done this before, we've come after supply budgets, travel budgets, things like that. I recognize the stress of doing this, but it had to be done. The only way to do this otherwise would be for me to eliminate jobs. We may need to go there, but we're only going to go there through conversations as a community," Treadwell said.
Phase Two 
The most involved phase, phase two, has a goal to stabilize the campus between now and February of 2018, according to Treadwell. The budget for fiscal year 2018 (FY18) needs to be balanced with consideration of how to get beyond the 2.4 million dollar deficit and ideally in a place where our margin is reinstated, Treadwell said.
"My commitment is that we will stabilize to a balanced FY19 [fiscal year 2019] budget, and that includes some organizational structure change…and then some very intensive efforts to look at recruitment yield and retention for students," Treadwell said.
To achieve this, Treadwell said she has reached out to fellow school systems within the University System of New Hampshire to find tools that can be brought to KSC that are working already in the area.
"I am working aggressively with Granite [State College], Plymouth [State University] and [the University of New Hampshire] to look at costs that we could leverage, things that are already in our system, things that are already within other campuses, are there ways to use that to offset costs we might incur. So we're looking at collaboration across the system…," Treadwell said.
She added she is looking at more outsourcing opportunities and KSC's partnerships to create long-term planning on campus. "We will be looking specifically at partnerships, we've already started talking with Granite State College about some programs that, from our perspective, our high-quality programs, but we could serve a broader demographic if we had a new way to deliver them with some online or hyper-delivery," Treadwell said. "We could do that ourselves, but Granite State [College] does it all the time, so can they help us get programs online and help us with marketing those programs, but it's our curriculum, our faculty, reaching a broader demographic to enhance revenue."
The most vital component presented in phase two is a new enrollment strategy, which will be announced later this week, according to Treadwell. For this strategy to be successful, Treadwell said she wants engagement from across the campus. To do so, Treadwell and the President's Cabinet will be creating two separate disappearing task forces for faculty, staff and students to become a part of.
The goal of these task forces is to declare the right size of enrollment for KSC by Nov. 1. "So I want this task force to declare for us all, what is the right size target for Keene State today and in the next three to five years. I would like some specific tactical actions that will impact FY19. What I mean by that, what is the marketing collaborative? What are the outreach efforts we are going to make? Who are our target populations?" Treadwell said. "So the first work of this group is to identify some specific things that will happen, and then what are some enhancers of collaboration that will make a difference for the student experience to attract them or to retain them immediately."
By Nov. 15, Treadwell added, she would like to revisit the Committee on Alignment of Vision and Structure (CAVS) report to consider the academic integrity of the institution and the vision for the academic work of this campus and its students. The CAVS report, first addressed in the fall of 2016, evaluates the current structure of the three schools at KSC (School of Arts and Humanities, School of Sciences and Social Sciences and the School of Professional and Graduate Studies).
"…there wasn't expectation of a financial exigency or a financial target or the need to do this based on financial pressures…so for me not to ask you to reconsider that study in the face on a financial pressure would be a dishonest moment at this time in our history," Treadwell said.
However, Treadwell said these conversations need to be campus-wide, and will not be productive otherwise. "I was not willing to make those choices at this moment because we haven't talked about it. But we need to contain at least another 2.4 million in expenses, so we've got to engage in that discussion," Treadwell said. "No one will be surprised, and this is where I'm asking you to hold steady with me. I'm not anticipating hundreds and hundreds of riffs and lots of layoffs, but we are going to have to look at rightsizing for our enrollment reality and that's part of why we have to do this by February, so that we can effect the budget for FY19 and move forward on healthy footing."
Phase Three
Additionally, phase two and phase three work hand-in-hand. Phase three focuses on the academic restructuring components of the planning. "I'll be dividing the cabinet members up to have leadership in different ways on those committees and I'll be participating as well because this is our most important work: vitality. The work that is going on this year, discussions this year I expect will define our niche. As I said in one of my opening meetings, the greatest vulnerability for an institution of higher education is to forget who it is and try to become something it isn't," Treadwell said.
She added that in order for our campus to attract potential students, we at KSC need to know who we are as an institution. "[We need to] know who our students are and get them here and keep them here because we are offering them an incredible experience. We have to develop our value proposition," Treadwell said. "What is it that Keene State does so importantly and there's a lot of detail but I need two or three sentences, we all need two or three sentences that we can say to potential students and their parents. Maybe it's about employability, it's about habits of mind that allow you to work and live a really rich experience. That's what we're offering, but we need something that we can lean on and we need to decide what our structure investment priorities are going to be."
Commitments 
Treadwell concluded with commitments she has to the institution as we move forward this year.
"I promise you that I will try to enhance communication with this campus and I'll continue to do everything I can to keep you informed and to listen so that all voices and creative ideas are out there, they're being sought and they're being heard," Treadwell said. "As we are doing this hard work this year as a team, you will not have things happening that you don't know about and that you're surprised about; that's my commitment. If you're being surprised, I need to know about it because I'm expecting the leadership of this campus to represent the integrity of this institution, the integrity of that team."
Treadwell continued to emphasize on moving forward rather than continuing to dwell on the past. "I didn't come here to keep looking back; I am frustrated [and] we need to look forward. And community matters, let's not forget that as a group please… I ask you to bring your best selves, your best creative selves and to bring an open spirit of collaboration as we try to go through this," Treadwell said. "Help hold this community together and help bring the future back to Keene State that is a positive rewarding experience for all of us and our students…thank you for bringing me here and giving me the chance to work with you."
Olivia Belanger can be contacted at obelanger@kscequinox.com
Emma Hamilton can be contacted at ehamilton@kscequinox.com