After three years, Keene Pumpkin Festival was set to return to downtown Main Street as a fall celebration for the children of public schools in Keene and other surrounding towns.
However, the potential return has come with much concern and worry as to whether Keene State College and the town can afford the risks associated with the event.
On Sept. 8, Interim President of KSC Dr. Melinda Treadwell released a statement on the KSC Facebook page, addressing the risks and concerns that many have.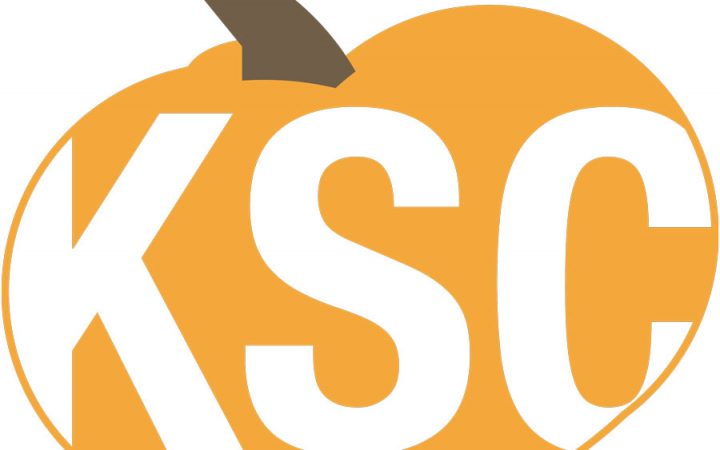 After being approached by Let it Shine, the non-profit organization associated with the Main Street Pumpkin Festival event, Treadwell stated KSC would be there to provide service and participation wherever possible if the event were to happen.
Shortly after, however, Treadwell learned of the Monadnock Pumpkin Festival that takes place at the Cheshire Fairgrounds, "an event with the same goals of building community and civic pride, appealing for KSC resources, and involving the same regional school children and families in similar ways. The Monadnock event is 2.5 miles up the road, and a week earlier," the Facebook post stated.
An event away from the main streets and neighborhoods of Keene, Treadwell said, would create the same sentiment of families coming together to celebrate without the possibility of spilling out into neighborhoods.
After meeting with city officials, Treadwell said pooling resources together to put on one event at a venue away from Main Street at a secure location would be best for the reputation of the college.
"We had a very limited number of social media posts that we picked up right after the announcement of the Keene Pumpkin Fest returning was received, and right now, in Keene's history, I do not want another reputational question about the quality of our students [or] the quality of our programs," Treadwell said.
"So what I have been trying to repeat again and again to the city is why would we bring the potential risk of photographs of college-aged students behaving badly to social media again? Why would we potentially open up, even if it's a minor event, one photograph that goes out onto social media suggesting that Keene State students, even if it's not our students, are doing something inappropriate? It's going to harm our reputation again, which doesn't help me create a broader vision of what Keene State is," Treadwell said.
If the downtown Pumpkin Festival were to occur, however, Treadwell has plans in place to ensure KSC is ready for anything.
Treadwell said she will be working with Residential Life to limit or prohibit guests from staying on campus in the days before and after Pumpkin Festival, and under the student conduct code, she will be activating "aggravated circumstances," meaning if students are misbehaving on or off campus, the penalties will be significantly heightened for students from the Wednesday before to the Monday after the event.
In addition to heightening conduct codes, Treadwell plans to utilize the student leaders on KSC's campus to influence their peers to make smart and responsible decisions over the Pumpkin Festival weekend.
"I'm going to meet with Student Government; I've asked [Vice President for Student Affairs and Enrollment Management Kemal Atkins]  to bring together the Greek Life members of our community, [Orientation Staff], [Residence Hall Directors] and [Resident Assistants] to talk as leaders of the community to speak to their peers to say this is really important for Keene State to be seen as something different, and at a minimum during this period, let's do our best to be good citizens and not involved because I really want us to try to avoid any reputational blemish," Treadwell said.
When the festival in Keene was cancelled in 2014 and a permit was not issued for the 2015 event, the Monadnock Pumpkin Festival was born and took place at the Cheshire Fairgrounds each of the three years since.
Owner of Memorable Events, the producing company for the Monadnock Pumpkin Festival, Jennifer Matthews said the major difference between that festival and the downtown Keene Pumpkin Festival is the location and the fact that the fairgrounds are set up for large scale events.
"There are things like security, it's gated so we know who's coming and going, so it's definitely a safer environment. There's on-site parking, ample parking, so people aren't having to take shuttles here and there. We focus more on making it a family event rather than just the amount of pumpkins that it is, so it's got a lot of other activities [for kids as well]," Matthews said.
Although she said she understands the nostalgia behind wanting to bring back the Main Street Pumpkin Festival, Matthews said the security risks of bringing it back can't be overstated.
"I feel like the Monadnock Pumpkin Festival kind of fills that niche, and if the group behind the Keene Festival got behind ours and we were able to pool resources, I think it would be a better solution and work for everybody," Matthews said.
Board Member of Let It Shine Tim Zinn said, however, that he believes the city and the college deserve a second chance.
The event would be one tenth the size of what it was in previous years because they aren't going for a Guinness World Record like they were in 2014; this year, the focus is "kids' smiles and pure pumpkins," said Zinn.
Additionally, there will be no vendors present, for they add many complications and challenges, as well as draw in outside people. The event is also being held on a Sunday [Oct. 29]from 1 p.m. to 7 p.m., making it "a little more removed," said Zinn.
Zinn also stated in an email that they will not be accepting pumpkins from the general public this year. He added the display of pumpkins is focused on the children.
The board is hopeful that the event this year will give second chances to them, the college and the community, according to Zinn.
"It's about forgiveness," Zinn said. "A lot of people seem to paint Keene State College students with a bad brush and we know as well as anybody that 98 percent of you are hardworking, well-intentioned young adults. I know from good experience that there's good culture change happening at Keene State. It's not perfect yet and it's a process, but the fact is the college is working pretty hard to make improvements."
Zinn also said people are underestimating KSC students' ability to do the right thing, and he hopes to prove the critics wrong.
"This graduating class in 2018 will be the last class that will have a memory of 2014, and I think that's actually a good thing because they have the power in them to leave their school, the community and the festival in better shape than they found it in no fault of their own," Zinn said.
KSC sophomore Gerty Flagg never got to experience the festival, but said if the 2017 Pumpkin Festival were to return, it would give KSC students a chance to redeem themselves.
"I think definitely it would help out alot with the local economy here, it would make so much money…I just think it's kind of unfortunate that people had to ruin it, but I think the chances of that happening again are really slim…I think it's also kind of unfortunate that we as college students and adults can't just behave in public as a decent human beings, so I hope that it comes back and people can see that not every college student is like that," Flagg said.
KSC senior Diana Coady agreed with Flagg and said she thinks students have learned their lesson.
"I definitely think it should be returning….From what I've been told and what I did see, it brings a lot of business to downtown Keene…I think now that we've witnessed what can happen, there's going to be a lot more crack down on following rules and guests. I think law enforcement will be a lot more vigilant on what is happening and students as well. I think with that in their mind, they're going to be like, 'Okay, we don't want to lose it again, so maybe we should have fun but not go crazy,'" Coady said.
Treadwell wants to make it clear to students and community members that regardless of whether the downtown festival happens or not, KSC will be ready for anything.
"I want to make it very clear to our students that we won't have tolerance for bad behavior, particularly around alcohol and substance abuse on campus or off campus. I want to make clear to the community that we are a campus that's proud of who we are and that cares about this community and that we recognize responsibilities as citizens and neighbors and…that Keene State is about supporting this region. We care deeply about it," Treadwell said.
This week, the full council will vote whether to hold the license in force and allow the Main Street Pumpkin Festival to occur or not.
Monadnock Pumpkin Festival is set for Oct. 21 from 12 p.m. to 8 p.m.
Jessica Ricard can be contacted at jricard@kscequinox.com