Men's Basketball
In the eyes of many, last season's record of 20-11 (8-6 Little East Conference) was a humbling moment for Keene State when they advanced into the Sweet 16. For this upcoming season, the Keene State men's basketball team has been ranked No. 19 in the D3hoops.com preseason poll that was released Oct. 31. They were also ranked right behind Eastern Connecticut State University who's sitting to finish the Little East Conference second.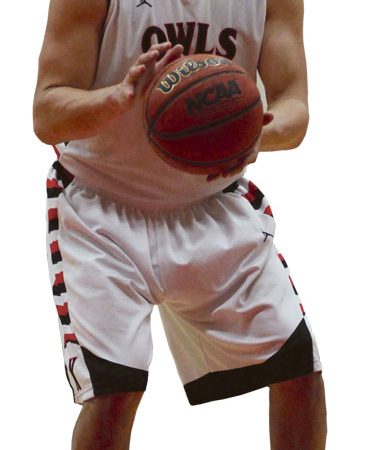 First game:
The Owl's kicked off their season at home Tuesday, Nov. 15 against Southern Vermont College. Senior guard and forward, Matthew Ozzella said that the game against Southern Vermont was going to be a test for them. "It will be a good test for a couple reasons.
Southern Vermont is coming off a NCAA tournament season last year, so they are obviously an experienced team and it's also the first game of the season, so we will be able to put all the pieces together for the first time and see how we play," Ozzella said.
The starting lineup for the Owls consisted of Ozzella, Dizel Wright, Ty Nichols, Lucas Hammel and Jeffrey Lunn. The Owls defeated the Southern Vermont Mountaineers 87-60.
During the first half, both Nichols and Lunn led the Owls to make it to double digits; Nichols scored 15 points while Lunn scored 13.
In the second half, Nichols racked up another 11 points, giving him a total of 26 points for the Owls. However, Lunn scored eight points, giving him a total of 21 points.
Up next, the Owls will travel to Oneonta, New York, to play Hartwick College on Friday, Nov. 18 at 7 p.m.
Season Prediction:
Head coach of the men's basketball team Ryan Cain said they have the the ability to be 'pretty good this year.' He paused and said, "but it's tough to say how good."
"We have to get a lot better as the year goes on and that dictates what we're capable of doing. Big picture-wise, I think some of our goals that we talk about are being consistent every day, which allows us to hopefully compete for the regular season conference championship [and] hopefully host the conference tournament here. Obviously you want to play well that weekend and try to win that to give yourself the automatic bid into the National Collegiate Athletic Association (NCAA)  tournament, and at that point the tournament is just so competitive that you have to play your best and see where things fall," Cain said.
Cain stressed how there's a difference in the teams that advance onto the finals and teams that lose in the first round. "Last year, we were in the Sweet 16 and were up one with seven minutes left. We just didn't outplay the team [in] the last seven minutes of the game. We lost the Sweet 16 instead of having the chance to get to the Final Four. It's such a fine line when you get to the NCAA tournament and being a team that gets to the Final Four and wins the national championship…."
Ozzella and other KSC players said one of the team's goals is to host the Little East Conference (LEC) tournament. "I know one of our team's goals would be to host the LEC championship in Keene, and more long-term goals would be to push past where we ended last year and hopefully be the last team standing," he said.
Lunn said that he has a lot of "confidence in this group." Lunn said, "I think we're just looking to start off where we finished last year and keep building off the progress we made last year. We have a lot of returners and some younger guys that have bought into what we are trying to accomplish this year," Lunn said.
He continued and said, "The ultimate goal is to win the conference this year and make it back to the tournament and compete for a national championship, but we have to go game by game and play our hardest day in and day out in order to progress and play our best basketball at the end of the year."
Shelby Iava can be contacted at Siava@kscequinox.com
---
Women's Basketball
The lady Owls finished their 2015-2016 season with a record of 24-5 (10-4 LEC). The preseason poll landed the Owls to finish fourth in the LEC. There were only five points separating the number one team and the other four spots.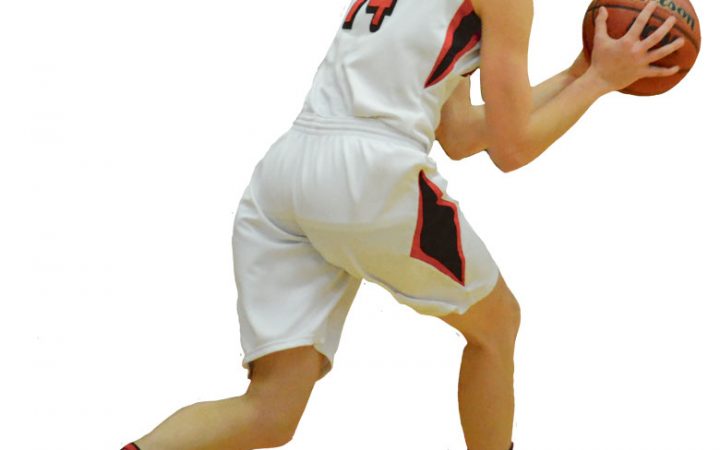 First Game:
The lady Owl's kicked off their season at home Tuesday, Nov. 15 against Westfield State University.The starting lineup for the women's basketball team was Sandi Purcell, Paige MacNeill, Lydia Vital, Amanda Petrow and Rachel Bonnanzio.
The Keene State women's basketball team opened it's season up with a win by beating Westfield Tuesday night in the Spaulding Gymnasium.
The Owls defeated Westfield State with a score of 78-74. Four Owls ended the game in double digits for scoring.
Senior Sarah Kober scored 14 points, junior Purcell scored 11 points, junior Vital scored 15 points and sophomore Emily McPadden led the Owls in scoring with 21 points,also hitting five three-pointers.
Westfield State also had four players end the game in double digits.
Seniors Jill Valley, and Kirsy Segarra scored 11 points, junior Rebecca Sapouckey scored 10 points and sophomore Kierra McCarthy also scored 11 points. Valley led the way with 18 points for the game.
The Owls led after the first two quarters, but going into the fourth, Westfield State took a three-point lead.
The back and forth scoring continued until there was about 30 seconds left in the fourth quarter when Sandi Purcell hit a three pointer that put the Owls up for good.
Both teams started their seasons tonight and both will be in action again on Friday, Nov. 18.
The Owls will travel to Saratoga Springs, New York, and play Tufts University as part of the Skidmore Tournament.
Tip-off is scheduled for 8 p.m. Westfield State will travel and play Rhode Island College as part of the Brandeis Tip-Off Tournament. The game will start at 7 p.m.
Season Prediction:
Senior and forward Amanda Petrow said the women's team has great chemistry. "We have great chemistry which will help us in our future games. Teamwork is everything, and if you don't have that your team will fall apart," Petrow said.
She continued, "We all have our bad days, but we are there to pick each other up. Overall, I think our team will be very successful this season if we keep up the hard work and play every game to our full potential. I think we have the ability to win [the] LEC."
Shelby Iava can be contacted at Siava@kscequinox.com
Mike Cerrotti can be contacted at Mcerrotti@kscequinox.com