Males and females in the dance major have different levels of competition, mainly because there are so few male dance majors to begin with. Although this is true for KSC, the program treats both genders the same.
KSC junior and dance major Bethany Peterson indicated that often times at contemporary schools, the male dancers are treated as a hot commodity, as there are so few of them. Many will have free rides to the school or even paid to be in certain performances. The females often pay full tuition and have more competition in the audition process.
Alumnus of the KSC dance program, Alex Davis said KSC better prepared him for the career he wanted than contemporary schools could have. " I chose to go to a liberal arts program to develop an entire skill set. When you are looking at a Bachelor of Fine Arts (BFA) from a contemporary school, you are looking only to be a professional dancer," David said. "At KSC, we have the option to be what we want in the world of art. It fosters professional artists. But then it also creates beautiful dance educators," David said.
KSC sophomore and dance major Zach Robinson said he has been passionate about dance since the age of three, and after his first-year, he remains satisfied with the choice to attend KSC. "There is a difference in the competition for men and women, mainly because I am the only male in the program. I know one graduated last year, but I wasn't in any performances or classes with him so I never met him," Robinson said.
Robinson also said that most other dance schools don't offer the same dance education courses as Keene State does, which he factored in when choosing a school.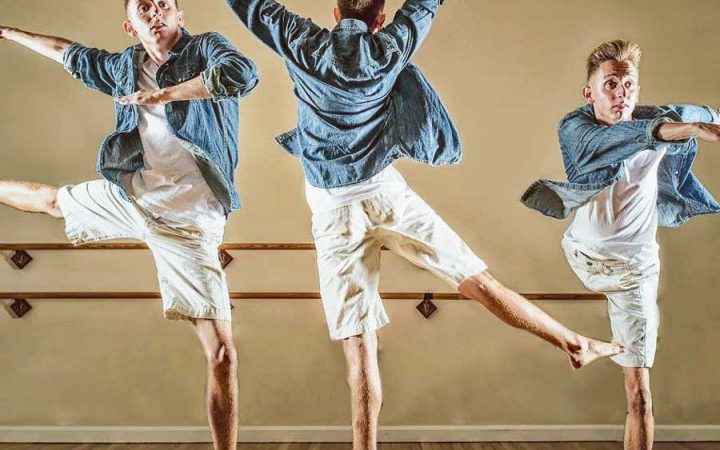 KSC Dance Professor Marcia Murdock said, "Things are changing in the world, and there was a stigma for men in the dance world. However, the world is becoming more accepting of everyone. Our dance major is nationally recognized."
Murdock said that because the dance program at KSC is a small liberal arts program, every student is given individual attention. Also, because KSC is a member of the American College Dance Association (ACDA), "one of the premier national and international dance associations," KSC dance students get to see and connect with schools all over New England.
Davis said because KSC is a part of the ACDA, he had the opportunity to work in Boston through the association.
Peterson said, "There is definitely less competition within the males because there are less of them, but I feel as a female there are a lot of opportunities. The program does a great job at not discriminating based on sex and people's class [freshman, sophomore, etc.]."
Peterson said that many contemporary schools do not give their students this kind of treatment and only pay attention to those who show "outstanding skill."
Davis said the small size of the KSC dance program benefits the dancers because each artist is given equal attention from the teachers. "The environment allowed me to focus on what has now become my professional career."
Peterson also said that for many schools in many art forms, teachers will often hold seniority as a major factor in assigning parts in various shows. The professors at KSC, however, choose parts for those who deserve it, regardless of that student's current grade level.
Murdock said that in the upcoming choreography showcase on December 9,  senior dance majors will be joined by underclassmen.
Both Peterson and Robinson said they share the goal to complete a masters program. Both stated that because of the way the administration set up the dance program, they will be able to accomplish their goal within five years.
Peterson added that she thinks the arts as a whole on campus do not have as much support as they should from both the students and the administration. "The shows that the dance program sponsors should have more advertisement so that more students will attend," Peterson said.
Sebastien Mehegan can be contacted at smehegan@kscequinox.com