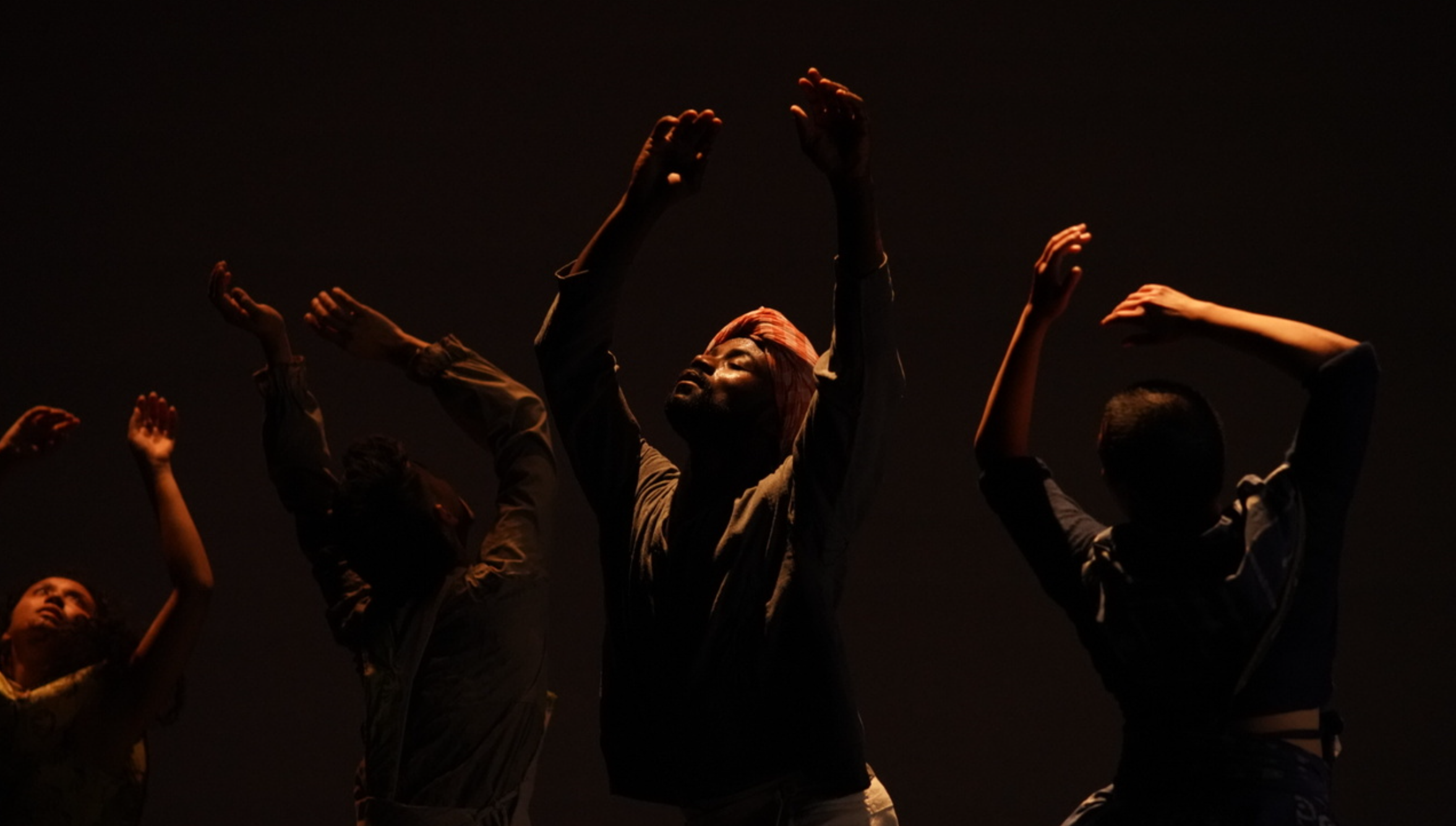 Reggie Wilson's Fist and Heel Performance Group entertained Keene State students on Thursday, October 28, with their unique style of dance and performance.
The group was founded in 1989 in northern Brooklyn, soon after Wilson graduated from New York University (NYU) Tisch School of the Arts. According to their website, "Their mission is to create, research, develop and present new performance work that investigates the intersections of culture and movement practices." The group has not only performed in New York, but also parts of the Caribbean, Africa and Europe.
Keene State dance professor and coordinator Cynthia McLaughlin was one of the staff members behind bringing Wilson and his group to campus. McLaughlin said, "The group was originally supposed to come in 2019… then it got cancelled because of COVID."
Also being the Co-executive Director of the Redfern Arts Center, McLaughlin advocated for the group to be on the list of programs for this academic school year and was grateful the plan followed through.
McLaughlin also mentioned how the group attended her Modern II class on Tuesday, October 26, "I didn't realize that the entire company was going to be at the masterclass," McLaughlin said. "It just felt really generous for them to be there."
Wilson and his group even taught her students sections from their performance. "Each of the company members had a small group that were helping with the phrase, and then they would switch so that we got to work with all of the company members," McLaughlin said.
In preparation for Thursday's performance, the group used the Redfern's Main Stage to rehearse all week. They had their own technical director who collaborated with the campus tech crew on all the technical aspects. Along with that, the group had help with wardrobe and setting up the sets for the show. According to McLaughlin, "This was the first time that they had all come together since the beginning of COVID."
Since the performance also served as a reunion, there was a lot of excitement and energy that went into that night.
"Reggie Wilson himself was both serious and funny and just really warm and accommodating to all that that we sort of [had]," McLaughin added.
Wilson has always been interested in the African diaspora, especially with spiritual communities, so he uses his knowledge to influence the pieces performed. Once he has found a topic to focus on, Wilson becomes "obsessed," as McLaughlin described.
"I think that there are artists who really weave in the traditional and experimental in ways that are more seamless [such as this group], which I really appreciate," McLaughlin said. She describes the company's performance as, "Being in this place [where you're] in the past and future at the same time."
The traditions and postmodern choreography used within their performance is a really exciting and impactful thing for audiences to see. The group also achieves this through an diverse group in age, race and background. "I think it really feels like a snapshot of all of us, so I really appreciate that," McLaughlin said.
After working with Wilson and his group, McLaughlin strongly encouraged students on campus to come see a performance at the Redfern. "We don't live in a society that pays for the arts the way some places do. It's expensive to go see the arts …it's completely free [here] for students," McLaughlin said.
She also encouraged professors to require students to attend shows at the Redfern, "I wish that more faculty would require their students to come see some of the things we're doing because they do intersect. This is liberal arts. So we are showing the ways that all of our disciplines intersect."
For many students outside the arts programs, performing arts centers can feel intimidating. On campus, the Redfern Arts Center is often seen as a building that is hard to navigate. However, it is also "filled with really welcoming warm people who choose [the] programming to be inspiring, we're not trying to shut anyone out," McLaughlin mentioned.
Groups such as the Reggie Wilson Fist and Heel Performance Group are chosen to come to campus because they have a lot of resonance with a wide array of people and have the potential to inspire students. "I think it's a glimpse outside of our sort of small world," McLaughlin said.
Keene State Theater and Dance (TAD) has an upcoming production of "Urinetown" the musical from November 17-20. Tickets will be available starting November 1 and can be purchased online or in the box office at the Redfern Arts Center.
Reggie Wilson and Performance Group Administrator Rhetta Aleong were unavailable for an interview.