Ingredients: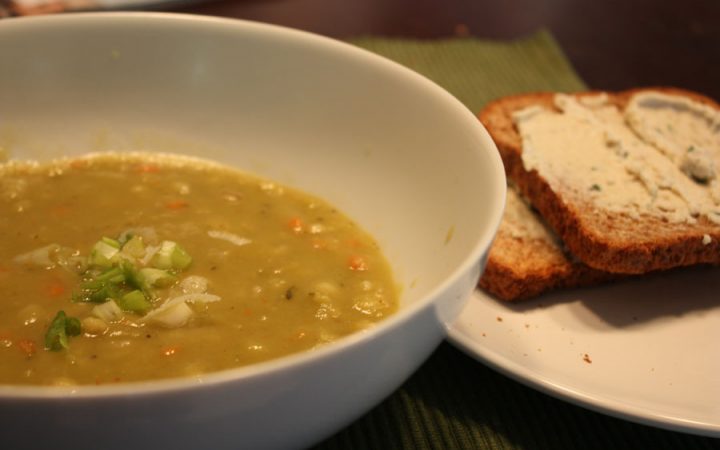 1 pound of dried split peas
8 cups water
1 large onion, chopped
2 medium celery stalks, finely chopped
1/4 teaspoon pepper
1 ham bone with ham
Carrots (as many or a little as you like) chop them into bit sized pieces
Directions:
Boil the peas in the water for a few minutes and then turn the burner off. Let the peas sit in the water for an hour or two.
Add the onion, celery, pepper, and the ham and bone.
Bring to soup to a boil then reduce heat and let it simmer for an hour or until the peas are soft.
Add the carrots and let it simmer for another 30 minutes.
Tips:
The longer you cook the soup the more the peas will soften so you can play around with how long you cook it.
Stir the soup every 20 or so minutes so the bottom of the pan does not burn.
You can freeze whatever you are not using immediately.