Bingo is back in the Night Owl Cafe (NOC), however, this year, there are a few new twists. Now, instead of having theme nights, where students dress up for extra rounds of bingo, students are being asked to bring canned goods to donate to the Keene community.
KSC sophomore Marissa Milley said her friend brought her to bingo last year and she has been going ever since because of how much fun she has and also how competitive it can be. "I really miss the dressing up aspect of it, but the fact that it's donating canned goods it's a lot better, especially for the community," said Milley.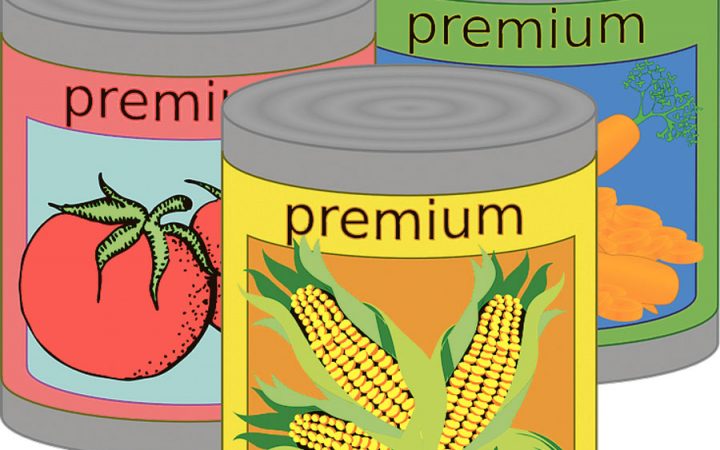 KSC sophomore Daniella Giese said, "The costume nights were kind of fun, but I think that cans are a much more productive and helpful idea. It's a really good way to get people to donate."
Senior bingo caller Justin Mahan said this is his third year calling bingo. Mahan said there were a lot of factors that led up to the change of bringing canned goods in exchange for an extra round of bingo, but that it mostly had to do with getting students to want to give back.
"It's kind of an unfortunate thing that as college students we don't do anything community service or giving-wise unless there is a reward, so this is a pretty good opportunity," Mahan said.
According to Feeding America, a nonprofit organization that focuses on providing food for the population of people who are hungry in the U.S., 10.5 percent of people in Cheshire County are food insecure. That means that 8,000 people in the surrounding areas of Keene do not have access to food consistently.
The cans donated by students will be going to the Keene Community Kitchen, an organization that provides hot meals and food to low income people in the Monadnock region.
Executive Director of The Community Kitchen, Phoebe Bray, said, "Every week we offer a free food pantry to financially qualified people and every week we offer some soft of can goods.. It's very essential to our operation."
This time of year is the best time to give because the number of people in need is usually higher, said Bray, "If you have a reduced income or limited income, if you are trying to put a thanksgiving dinner on the table that can throw off your budget for a month."
She said that buying one extra item when you go to the grocery store can make a huge difference in terms of donations. People can donate canned food items at central square at the Greater Keene Chamber of Commerce, at the Monadnock Food Co-op and at the kitchen itself on 37 Mechanic Street right behind central square.
"I would like to encourage any student having difficulty feeding themselves to come [to the kitchen,]" said Bray. "We offer meals five nights a week and also students living off-campus could potentially qualify financially for food boxes."
Alyssa Salerno can be contacted at asalerno@kscequinox.com