In the year 2000, the people of Copenhagen, Denmark made an effort to give individuals an opportunity to talk to and understand those coming from different backgrounds and facing different kinds of prejudices through an event called The Human Library. On Tuesday, Feb. 13, 11 a.m. to 8 p.m. and Wednesday, Feb. 14, 9 a.m. to 2 p.m., in the Mason Library, Keene State College plans do the same.
Program Support Assistant for LGBTQ Students of KSC's Office of Diversity and Multicultural Student Support Hunter Kirschner said he first became familiar with the event a few years ago when one was held at Greenfield Community College in Greenfield, Massachusetts, where he had been a student. "It seemed like a really cool event that would be easy to bring here," Kirschner said.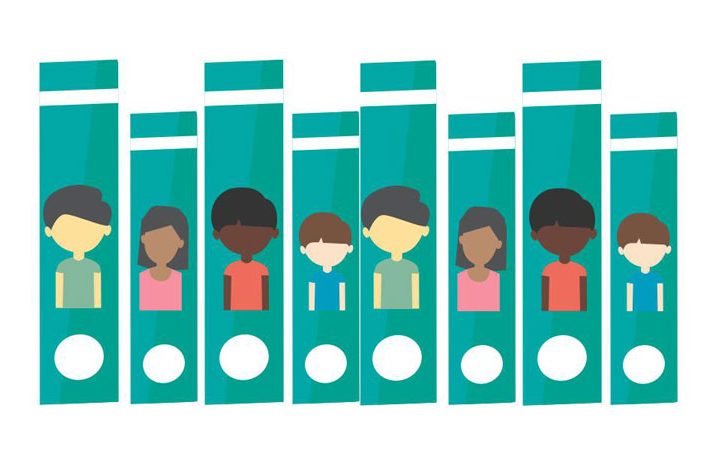 "If people are able to talk to and hear from people with different lived experiences or different identities, then [they] can get to better know what it is to have that identity or have that lived experience, thereby breaking down different stereotypes or assumptions," added Kirschner, "[It builds] empathy and compassion, as well as community, because you're engaging with people about their lives in conversations that you actually might not have the opportunity to in other spaces."
Kirschner approached KSC's Dean of the Mason Library Celia Rabinowitz, Associate Professor and Librarian Jennifer Ditkoff and senior and library science major Alexandra Hess and asked them to join him on the Human Library planning committee.
Rabinowitz said she was excited when Kirschner asked her. "This is my fourth year [here] and I've been thinking [The Human Library] would be something interesting to do for several years, but never had an opportunity," said Rabinowitz. "I hope it'll be a really good opportunity for some members of both the campus community and of the local community… I  hope it'll provide a good, comfortable space for some really honest and engaging conversations about the sorts of challenges that some students and some members of the community have to face."
Hess also said she hopes there will be a lot of people participating from off-campus, as she thinks the community's involvement would provide students with a way to broaden their horizons. "Living on-campus can make it easy to stay in your own little microenvironment and forget about the rest of the world," Hess said. "I think one of Keene State's goals is for people to connect with others and get outside their comfort zones."
For anyone considering being involved with this event, the planning committee is currently accepting applications through Nov. 17.
"It's a short application," Kirschner said. "It gets you talking about what kind of experiences or stories you might want to tell and what kind of stereotypes, assumptions or acts of bias you've experienced. It asks about your availability as well, and what book title you might want."
The application can be found online at http://tinyurl.com/KSCHumanLibraryApplication.
To those interested in the event, but not being in a book, Kirschner said, "they can come and be readers! They get to engage with our books and have conversations and learn more about different identities and lived experiences then their own… and you can check out as many books as you want."
Kirschner said he thinks being able to hear about a person's experiences directly is really valuable. "I think storytelling is a really powerful vehicle for understanding people," he said, "because hearing it right from the source gives you that authentic perspective… There's a person behind all the information you're getting."
Kalila Brooks can be contacted at Kbrooks@kscequinox.com