On Tuesday, Oct. 3, at 4 p.m. approximately 50 students and faculty members gathered in room 101 of the Putnam Science Center for a lecture on Mars exploration from Boston University Associate Professor of Astronomy Paul Withers.
The speaker was invited by Keene State College Assistant Professor of Physics Sarah McGregor.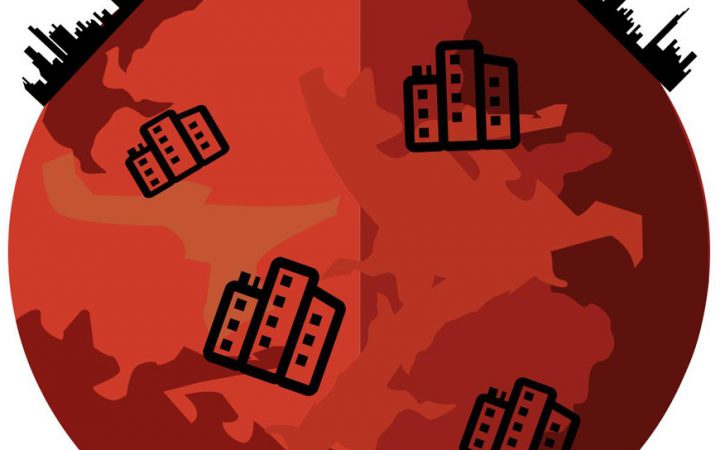 "One of the things that I try to do is to bring faculty of researchers or scientists from the area, or maybe a little bit further [away], to come and give presentations on what's going on in physics and astronomy," McGregor said.
"I was really glad to see so many of the students—and there were a lot of faculty here—who came and were into it. It's really exciting to see so many people involved," added McGregor.
Withers said he was delighted to accept the invitation, "The material is something that I know well, but I don't have the opportunity to teach this specific material in the classes I tend to teach. This gave me an opportunity to talk about the solar system object of which I do most of my research activities."
Withers has been interested in astronomy for a long time.
"I find the exploration of planets in our own solar system a fascinating voyage of discovery. In my lifetime, these objects have changed from small points of light in telescopic images to worlds as rich and complex as our own," Withers said. His goal in coming, he added, was to "give people a flavor of the sorts of questions that are driving Mars exploration today."
He spoke of the ongoing quest for life on Mars, and discussed the evidence of liquid water on the planet.
Withers concluded, "With all this evidence, we can only ask, 'Where are the aliens?'"
KSC first year Alison Daisy said she initially attended the lecture because her astronomy professor offered extra credit to any students in the class who would go. S
he said, "It was cool to learn about something more specific within astronomy instead of all the planets in general."
Daisy said she thought Withers' presentation was interesting, and she would consider going to similar events, depending on the topic.
To Daisy and anyone else who's curious about upcoming lectures, McGregor said she tries to plan a couple every semester.
"We always try to post them on events and send them out to the events calendar. Other than that, if there are people that are really interested in the things that are going on, like maybe other astronomy lectures, they can contact me. I can make sure that I [tell] them specifically when we've got somebody who's going to be talking about astronomy or astrophysics."
McGregor said people should attend this kind of event because it broadens their view. She said it's important for everyone to see what's beyond the classroom because everything we learn about is a part of something bigger and cooler.
"So let's see what some of those cool things are," McGregor said.
"I hope that people enjoyed the presentation today," said Withers. "I enjoyed coming up here and delivering [it]."
Kalila Brooks can be contacted at kbrooks@kscequinox.com