"He led America by example. He reminded our people of what was right and he reminded them of what was wrong. I think it can be safely said today that Jackie Robinson made the United States a better nation," American League President Gene Budig said.
In 1947, Jackie Robinson broke the color barrier in the sport known as "America's favorite past time."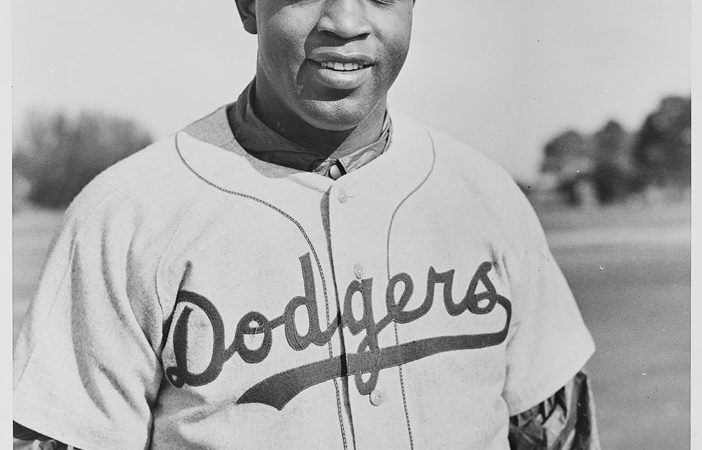 On April 15, 1947, Robinson became the first African American player in Major League Baseball (MLB).
Robinson was born in 1919 in Georgia to a family of sharecroppers and he grew up excelling at sports and later attended the University of California, Los Angeles (UCLA).
Here, he was the first student athlete to letter in four varsity sports: baseball, basketball, football and track.
However, due to financial reasons Robinson was forced to drop out of college and he then joined the army in 1942 and he was commissioned as second lieutenant.
Robinson was honorably discharged after protesting racial discrimination during his time in the service and was court-martialed just two years after he joined.
After Robinson left the Army, he played a season of baseball for the Negro American League.
By 1945, he was recruited by Brooklyn Dodgers' General Manager Branch Rickey because of the knowledge and intelligence he embodied and how he played with integrity. Robinson was placed on the farm team of the Dodgers and by 1947, he was called up to play in the major leagues.
That same year, he was named National League's Rookie of the Year and by 1949, the right-handed batter was named the National League's Most Valuable player, as well as batting champion.
Robinson was an incredibly successful athlete, but despite this, he faced much criticism and battled with the racism in the league from spectators, coaches and players.
When playing in the south, "Robinson faced tremendous racial discrimination throughout his career, from baseball fans and some fellow players. Additionally, Jim Crow laws prevented Robinson from using the same hotels and restaurants as his teammates," according to history.com.
1962 was Robinson's first eligible year to be placed in Cooperstown, home of the Baseball Hall of Fame, and that same year, he was inducted.
He lived in Stamford, Connecticut, when he died at the age of 53.
"Life is not a spectator sport. If you're going to spend your whole life in the grandstand just watching what goes on, in my opinion you're wasting your life," Robinson said.
Mary Curtin can be contacted at mcurtin@kscequinox.com