February is Black History Month, and has long been recognized to celebrate the triumphs of people of color in the United States (U.S.) and their importance in U.S. History.
2017 has been marked a historic year in American History since the inauguration of President Trump.
In a recent address, he noted February as "National African American History Month" and observed and named few important people of color that are important to the progression of the U.S.
According to Mother Jones, he praised Frederick Douglass, an abolitionist who died in 1895, as someone whose work is being "recognized more and more."
This lack of historical comprehension from the President, creates real consequences.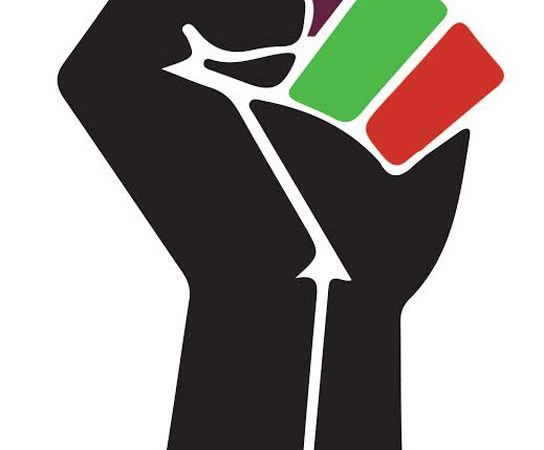 For example, According to Southern Poverty Law Center, within 10 days of the election, there had been an increase in hate crimes throughout the U.S., 23 percent with 180 incidents recorded of these crimes being anti-black.
"Black History Month is a reminder that we are Americans and our history is important. Black history month is to remind people we matter," stated Keene State College student Lynne Carrion.
Carrion who is currently studying abroad in the United Kingdom, which provides her with the opportunity to see what has been happening in the U.S. from the outside.
"As much as I want to be there fighting right along with all my friends, my place is here right now. I know that when I come home, I will hit the ground running and probably never stop,"
"Black History Month is so important for not just black people, but the United States as a whole. For example, colleges like Keene don't even have a class a student can take that specifically teaches black history. American history is not just George Washington and Abe Lincoln. American history includes the government killing Martin Luther King Jr. and the amazing things the Black Panthers did for the black community," Carrion stated.
For other underrepresented students such as people of color, Black History Month is seen as an important part of teaching and educating people and while some students agree, there is also another aspect of Black History Month. Dottie Morris was contacted an unavailable for comment.
"I believe in equality and I feel as though it just separates our society by the color of our skin. I just think everyone should be recognized for their accomplishments or achievements as far as changing the way our society thinks and works, " said KSC student Darren DeSena.
"I don't think Black History Month is necessarily a bad thing because it recognizes a lot of good people and causes regarding the black community," DeSena said.
February was chosen by Carter G. Woodson for Black History Month because of two important figures in history, Abraham Lincoln and Frederick Douglass according to blackpast.org.
Mary Curtin can be contacted at mcurtin@kscequinox.com