Just as Malcolm X began to influence more people and gain more followers from his ideas and non-violent practices, his life was cut short at the age of 39.
52 years ago, African-American nationalist and religious leader, Malcolm X was assassinated by Rival Black Muslims in New York City on Feb. 21, 1965.
Malcolm X was addressing his Organization of Afro-American Unity at the Audubon Ballroom in Washington Heights when he was killed.
His advocacy in the early 1960s conveyed the idea that the white race was not the greatest foe of people of color, rather that racism caused issues among race and ethnicity.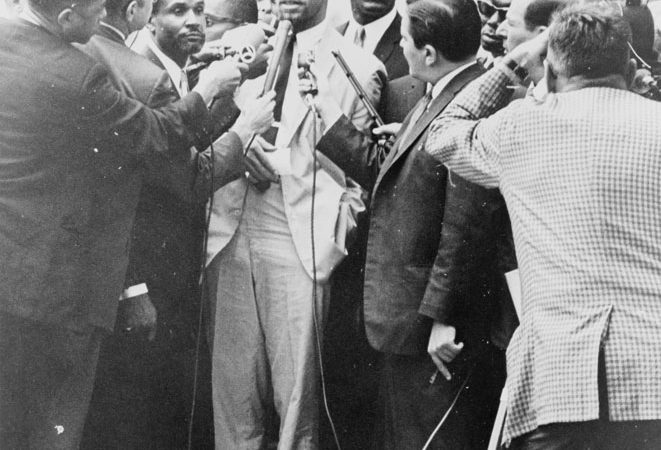 This notion is what gained him followers and is when he decided to create the Organization of Afro-American Unity.
It became a framework of non-violent civil rights movements and he especially gained traction and influenced the leaders from the leaders of the Student Nonviolent Coordinating Committee, according to history.com.
While he did not live to see what his legacy brought for people of color, his legacy has stuck in the eyes of civil rights.
"I am not a racist. I am against every form of racism and segregation, every form of discrimination. I believe in human beings, and that all human beings should be respected as such, regardless of their color," said Malcolm X during a speech in NYC two months prior to his assassination.
In 2017, much of what he fought for is still applicable in the United States.
According to the Southern Poverty Law Center (SPLC), in 2016 there were 917 hate groups counted across the U.S.
These numbers include a 197 percent increase in anti- Muslim groups since 2015, 663 anti-government groups, 130 total active Ku Klux Klan groups and 193 black separatists groups.
While 917 may not seem like a large number of groups, just 10 years ago in 2007, there were 888 groups, and the number has been steadily rising since, with the exception of a small drop in 2014.
The SPLC reported, "[The SPLC] has documented an explosive rise in the number of hate groups since the turn of the century, driven in part by anger over Latino immigration and demographic projections showing that whites will no longer hold majority status in the country by around 2040."
Despite all of the efforts from civil rights activists over 50 years ago, it seems that violence and hate against minorities is still a pertinent issue in America.