Keene State College Campus Safety joined Twitter in October of 2015.
Among videos of Disney characters and photos of employees celebrating their accomplishments, there are also tweets of the Campus Safety Log, which briefly detail incidents that required Campus Safety's assistance. While these logs don't identify the people involved, they do explain what happened, when it happened and where.
A log entry on Thursday, September 8, was posted about a sexual assault on campus which according to Campus Safety Director Amanda Guthorn ocurred two years ago but was only reported now. The report included the location, time and date, bringing about the question: how much information should be included?
KSC first-year Laura Romaniello said it's a tricky question to answer. Romaniello said while it's "a matter of opinion," she personally thinks it's okay to say where the assault happened. "It keeps students more informed," she said. However, she cautioned that getting mixed up in the drama of rumors could affect students.
Romaniello said it was strange to hear someone got sexually assaulted on campus, however she isn't worried for her own safety. She attributed Campus Safety to one reason she feels safe. "I see cops patrolling everywhere, and while I know they're looking for drunks or people doing weird things, I also know they're looking to keep people safe," she said.
Romaniello said she only heard about the tweet.
KSC first-year Jocelynn Grabowski said she saw the tweet on a Facebook post. She said she was surprised the location was given. "It shouldn't have been brought out. It affects the privacy of the students," she said.
Philosophy Professor Emily McGill-Rutherford said she could understands both sides of the situation, but personally she didn't believe the location should be given.
McGill-Rutherford said that giving the location could give the false idea that assault will only happen in certain places, when really it could happen anywhere.  "I worry that this is perpetuating myths about sexual assault. If we tell people this happened in this one location, people just won't go to that location," she said.
She continued, "Assault usually happens between people who know each other and it doesn't happen repeatedly in one spot." McGill-Rutherford said if something does occur, a student has many resources. She said they can either report it by telling a faculty or staff member, since under their profession they are obligated by federal law to report it. McGill-Rutherford also said the student can tell someone at the Counseling Center or the Center for Health and Wellness, where reports won't be made. "It's really about having options available, it's empowering so students can decide how they want this handled," she said.
If a student does want to report an incident, Campus Safety will get involved. After attempting to contact Campus Safety Director Amanda Guthorn, she sent the following response: "All interview requests must go through Marketing and Communications. I have copied Kelly Ricuarte on this message. Please contact her directly."
After a week, Director of Strategic Communications and Community Relations Kelly Ricaurte set up a meeting with Guthorn. Ricaurte was present during the interview.
Guthorn said there are two circumstances in which the incident won't be logged. She said, "One of them is if it would compromise the health and safety of the reporting person, and the second one is if putting it public would interfere or compromise an investigation."
Guthorn did say that in regards to whether there was a tweet about the sexual assault, it should be directed to Ricaurte.
Ricaurte said that the tweet was taken down since Twitter only allots 140 characters and a circumstance of this gravity requires more context.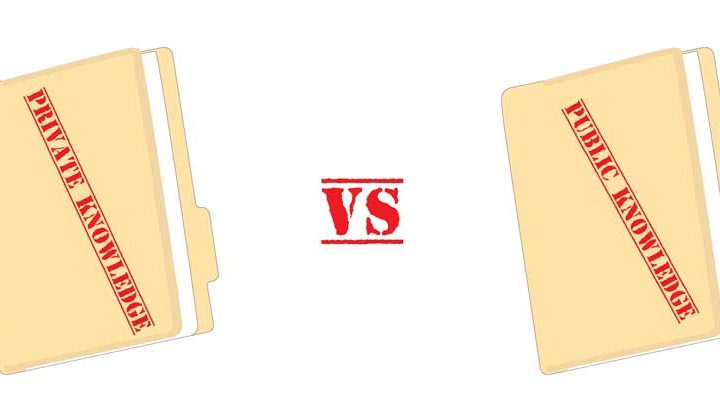 Guthorn said that it's really a balancing act of informing the general public, but also about keeping those involved safe. In this particular case, she didn't comment on if the log had been taken down from Twitter after  futher investigation revealed it was nowhere to be found.
"Giving the location and the topic of the crime entry is what we're required to do by law. But again, providing more context helps people get more information so they know whether or not to be concerned," she said. She explained that giving more context can help to avoid assumptions about who the victim or the perpetrator was.
"There's a lot of media attention on crime, a lot of shows that sometimes people want to be their own investigator and try to put facts and patterns together, but they don't always necessarily go together," she said.
Guthorn said it's "really unusual" for students to be in immediate danger if a sexual assault is reported. "We usually get them after the fact and sometimes well after the fact," she said. She said there are many reasons why someone might not report an incident immediately or even at all, sometimes because they don't want to get anyone in trouble, are embarrassed or have been threatened.
She said if a student is embarrassed because she or he was drinking, "that doesn't mean they were to blame."
"This is about the victim holding themselves responsible and they're really not. The person who decided to sexually assault them is responsible," she said. Guthorn said Campus Safety's focus is to help students regain normalcy after an incident has occurred.
She continued, "We will take reports that happened in previous years, that happened off campus. Our main concern is to assist the student and connect them with support services.
Title IX Discrimination and Harassment Coordinator Jeff Maher said these services include making academic accommodations or potentially involving others such as Keene's police department or the counseling center.
"Everything that we have in place and everything that we're doing is designed to support a culture of reporting, so that people feel comfortable coming forward, knowing the college is going to respond to this in a thorough, responsible [and] reliable way," he said.
"Really the most important thing to recognize is that the college's response…are on a case-by-case basis," he explained.
However, he said they always investigate an incident. "We believe the college has to respond to an incident even against the wishes of the alleged victim," he said.
Maher said this isn't meant to offend or hurt the victim, but rather to do two things: prevent further crimes from occurring and support all students.
"The college has to be concerned for the safety of the entire campus," he said. Maher said this is why programs such as 'No Zebras, No Excuses' are incorporated in students' lives. "No Zebras is really the cornerstone of our prevention efforts," he said. He explained bystander intervention is huge, and that by educating the first-year students early on it can encourage them to act for each other's safety. Maher said, "What is most effective in preventing sexual assaults from occurring is bystander intervention. If you see something and you step-up and say something, you may have just prevented an assault from happening."
Dorothy England can be contacted at dengland@kscequinox.com