Puja Thapa
Business Manager
As a nature-loving person, I love walking around and collecting things from the natural wo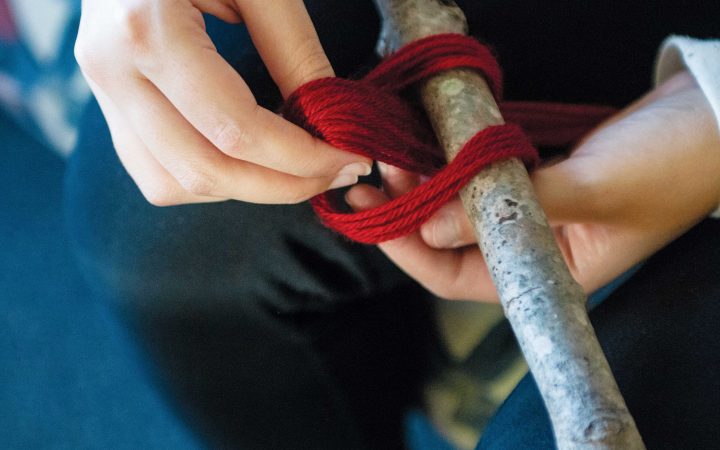 rld. I collect little things like flowers, the colorful leaves of fall, rocks and sticks. However, this time, I brought a 28-inch long branch to my dorm.  Living in Pondside 3 gives me a beautiful environment to wander around in. The idea was to use the twig as a wall decoration. After surfing on Pinterest, I came up with an artistic DIY project where I could turn my rustic branch into a wall decor by hanging yarn over it. My next stop was Walmart to get yarn (fiber). It took me an hour, a total of 60 minutes (can you believe it?) to choose two different colors.
Finally, I am confident with the colorful yarns I chose to help you make a similar DIY.
Materials needed: A branch (I found it behind the Redfern), yarn (got it from Walmart), strong cord (I used jute cord), command hooks, and scissors. Let's get started.
Step 1: Choose a color to go in the middle. I chose the red yarn. Cut a 75-inch long piece of yarn. Put seven of such yarn strings together and make a knot in the branch.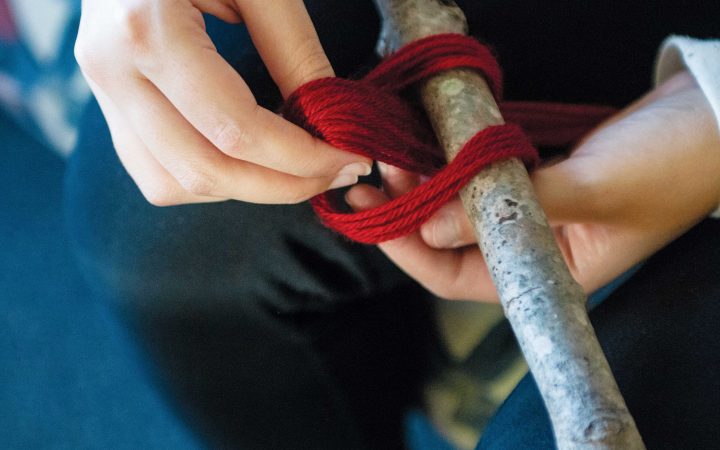 Step 2: Make five knots of the yarn. The ends of the yarn won't be level (Don't worry!)
Step 3:  Repeat step 1 for another color of yarn (I have the white one) and make two knots on each side.
Step 4: Mix the two different colors and put together 7 strings of each color. This particular knot will be bigger than the other knots. Now, braid them.
Do this for each side.
Step 5: Add three knots of white yarn for each side. You are almost done with your woven tapestry.
The next steps are the finishing touches:
Step 6: Tie a string at two ends of the branch so that it could be hung on your wall as shown in the picture.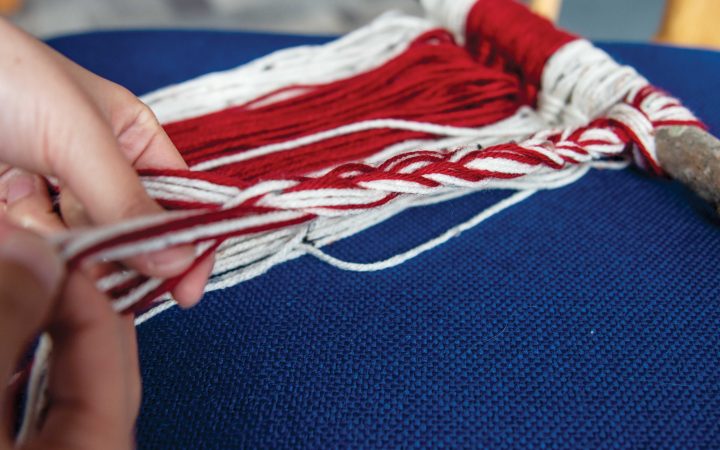 Step 7: Install a command hook on your wall. Hang the branch-yarn decor on a command hook . You will see how the yarn is not leveled.
Step 8: Cut the yarn with scissors at the end to give it a shape. You can either cut it making the edges shorter than the middle part (like I did) or keep the edges longer than the middle part.
Step 9: Tada! It's done. You can use it as a wall decor in your house, your apartment or gift it to your friends. (Note: Use of any fabric decor on the walls inside campus is not allowed). So, probably don't use it for our dorm decoration.
Puja Thapa can be contacted at
pthapa@kscequinox.com