The sweet smell of barbecue pours down Emerald Street during lunch time and the late night hours of Thursday nights in Keene, New Hampshire.
The smell won't be found coming from any chain restaurant, but a local food truck gem called Hot Hogs BBQ. Hot Hogs  was created by Shana Davis and her spouse. Davis said she is originally from Fitchburg, Massachusetts, and came to Keene for college and ended up staying.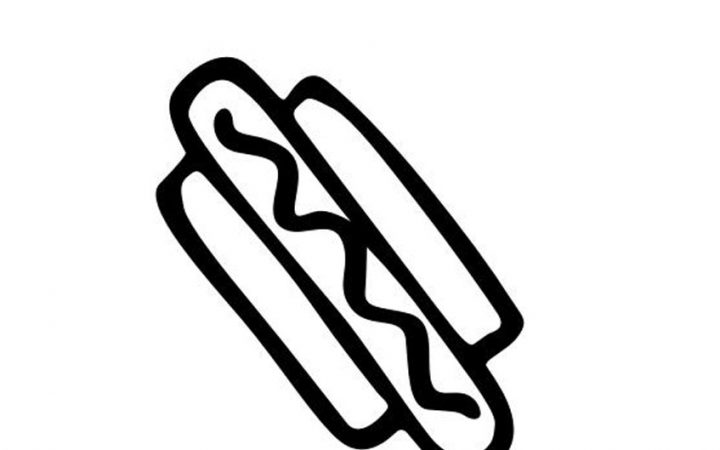 "This project has been a long time in the making," Davis said she and her husband have been playing around with BBQ for a little over 10 years now. "We have always wanted to start up our own little food truck, so we decided to make our hobby into a job," Davis said.
Last fall, Davis entered a pulled pork contest and won first place out of 10 teams. The day later, she said she was driving home and passed the Emerald Street corner in Keene and noticed that the last food truck there had left. Davis asked the owner of the property if she could set up shop, and the ball started to roll from there.
Hot Hogs is running on their fall schedule now, open from Tuesday through Friday, 11 a.m. to 2 p.m. and being open late night on Thursday nights till 2 a.m..
The idea for the late night Thursdays comes from the students of the college telling Davis that there are not a lot of late night food options on campus past 10 p.m. and Davis saw an opportunity. Now, Hot Hogs stays open till 2 a.m. with bright LED lights to guide the walkers of the night. Davis said, "The kids from the college are great; they have given me no problems."
Davis said, "The students tell me they love the food because of how much it reminds them of home cooking, which is hard to find around here." She added, "Everything on the menu is homemade except for the hot dogs, and all the BBQ is slowed smoked."
Amanda Young, a resident of Keene, New Hampshire, said, "We smelled the food from down the street and decided to try it out." Young said she had a Hawaiian pulled pork chicken sandwich and her daughter had a pulled pork sandwich with the maple apple BBQ sauce.
Young said, "We left no leftovers, the food was so delish and the price was just right."
Jennifer Ritter, a graduate and resident of Keene, said she is glad to have such a delicious BBQ food truck here in Keene.
Ritter got the pulled pork bowl with mac and cheese topped with apple maple BBQ sauce. Ritter said "They got tons of food and it is very filling for only $10. And the food was absolutely amazing."
Recently, Hot Hogs won the WMUR Viewers' Choice Awards contest for best food truck in New Hampshire for their outstanding food.
Stephanie Anne, from North Swanzey said, "Hot Hogs has the best barbecue in the greater Keene area." Anne said she had Hot Hogs provide food for two parties, and she said, "They have the most flavorful and juiciest pork, I highly recommend getting BBQ from them if you plan on hosting anything at your house."
Victoria Jacobson from Spofford, New Hampshire said, "Hot Hogs has a great menu for a small food truck and also serve gluten free." She said, "I had a pulled pork with sweet tangy sauce and coleslaw." Jacobson said "It is important that we support our local small businesses."
Davis said she has been trying to get more advertisement out around the Keene area, but notices every week that more and more people start to show up.
You can follow Hot Hogs on their Facebook and Twitter page for constant updates on the menu. Keene State College students and faculty also have a 10 percent off discount. And every month, a $20 gift card is awarded to anybody who comments on their social media pages about their recent visit.
Davis said, "Older students always ask us, 'Are you as good as Alpha Dogs? We loved Alpha Dogs.' Well you will love us too. We are just so happy to be able to be here in this neighborhood and would just like to help make Keene a happier place."
Matt Kahlman can be contacted at mkahlman@kscequinox.com