A spiritual leader, head of Tibetan Buddhism and ruler of Tibet describes none other than the Dalai Lama. After leading a nonviolent campaign focused on ending the Chinese domination of Tibet, the Dalai Lama was awarded the Nobel Peace Prize on Oct. 5, 1989.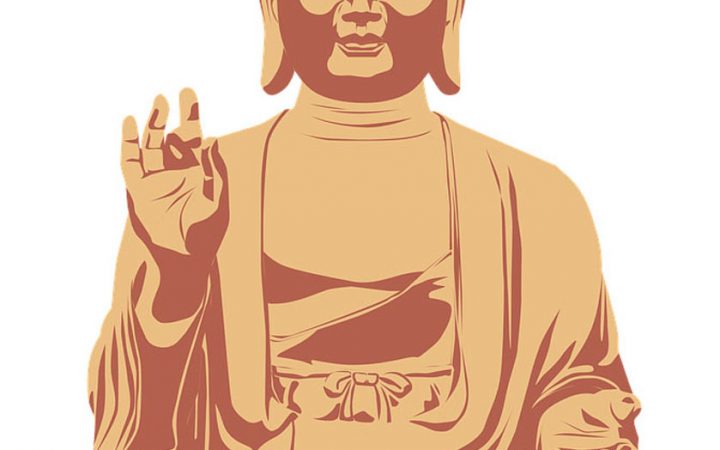 Tenzin Gyatso, the 14th Dalai Lama, was named so by Tibetan monks at three years old, and was announced as the reincarnated late 13th Dalai Lama, according to history.com. Led by omens, portents and dreams, monks were directed to him, and at just five years old, Gyatso was brought to the Lhasa, Tibet, the capital, and named the leader of Tibetan Buddhism.
Dalai Lamas have ruled Tibet since the 14th century and have had to resist Chinese efforts of gaining control over the region since the 20th century. Tibet declared its independence after the Chinese Revolution in 1911-12 and Chinese officials and civilians were expelled.
However, in 1950, Tibet was invaded by Chinese Communist forces and their unprepared and under-equipped army was caught off guard. After the invasion, in 1951, a Tibetan-Chinese agreement was signed, naming Tibet a "national autonomous region" of China, according to history.com. This meant they were still being led by the Dalai Lama, but in reality, they were now being controlled by the anti-religious Chinese Communist commission.
In 1959, the Dalai Lama fled Tibet with 100,000 other citizens in an extensive revolt initiated by the Chinese; they. After being prevented from entering their own country, the Dalai Lama and many Tibetan citizens exiled in India. History.com states, "Back in Tibet, the Chinese adopted brutally repressive measures against the Tibetans, provoking charges from the Dalai Lama of genocide. With the beginning of the Cultural Revolution in China, the Chinese suppression of Tibetan Buddhism escalated, and practice of the religion was banned and thousands of monasteries were destroyed."
Although the suppression and ban on religion was lifted in 1976, it didn't end there. To spread the word about the Chinese suppression Tibetan people were experiencing, the Dalai Lama traveled the world to speak about it internationally. In the late 1980s, anti-Chinese riots began to break out, and eventually, China announced martial law.
At a time when peace seemed like a foreign concept, the Dalai Lama tried to compromise with China. According to history.com, rather than demand total independence for Tibet, the Dalai Lama suggested putting China in control of defense and foreign affairs, while he hoped Tibet could self-govern themselves, and China rejected the offer.
In 1989, the Dalai Lama received the Nobel Prize for Peace and his autobiography titled "Freedom in Exile" got published in 1990.
To this day, Tibet still does not have any form of self-government, and the Dalai Lama continues to travel and speak about the suppression of the Tibetan people.
Jessica Ricard can be contacted at jricard@kscequinox.com