A winner of the Heisman Trophy, a running back with the Buffalo Bills, a TV star and a murderer, Orenthal James (O.J.) Simpson was acquitted of murder after a 252-day trial on Oct. 3, 1995.
After the brutal murder of Nicole Brown Simpson, his wife, and Ronald Goldman, her friend, in Brentwood, Los Angeles, California, O.J. Simpson pleaded not guilty in front of the judge.
Simpson married Brown in 1985, and reportedly regularly abused her throughout the length of their relationship, stated history.com.
To a charge of spousal battery in 1989, he pleaded no contest, and in 1992, Brown left him and filed for divorce. On June 12, 1994, however, Brown and Goldman were both stabbed and slashed to death in Simpson's front yard. Just five days later, police charged him with both murders.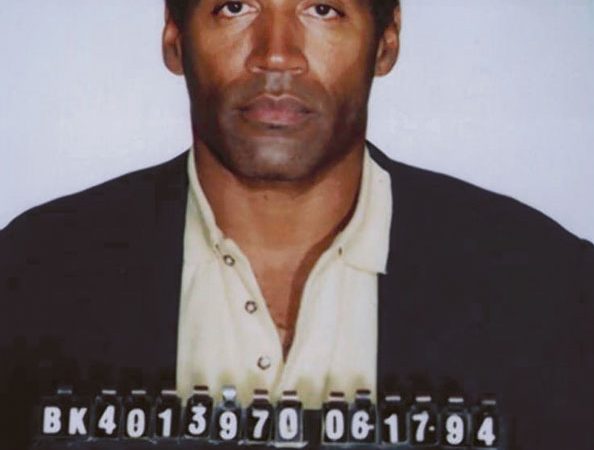 In the 40 minutes following the murders, history.com stated, a limousine driver, who was scheduled to take Simpson to the airport, witnessed a man in dark attire running toward Simpson's home; a few minutes after the person in dark clothing made it into the home, the limousine driver was let in via gate phone.
But when the driver had tried to call the house in the minutes before he arrived there, nobody had answered.
During the time frame in which the murders occurred, Simpson had no alibi, and all evidence was leading to him.
A leather glove found outside his house matched another found at the crime scene, and blood on it was proven to have come from both himself and the two victims of the murders.
Additionally, a pair of socks found at Simpson's home matched the blood of Brown, and the coroner concluded the killer had used a "Stiletto" knife to commit both murders, which Simpson had just recently purchased.
Shoe prints in the blood at his home matched his shoe size and were later shown to match shoes he owned as well, although the knife and shoes weren't found by police, according to history.com. A warrant was put out for Simpson's arrest on June 17, but that evening, he was located by police. Being driven around by Al Cowlings, Simpson's friend and former teammate, police spotted Simpson's white Ford Bronco; over the phone, Cowlings told them he was suicidal and had a gun to his head.
Because of this, police did not forcefully stop the vehicle.
While police were chasing the car, Los Angeles news stations began televising the events as they were unfolding.
The car eventually turned into Simpson's home and, after over an hour of negotiations, he finally got out of the vehicle and surrendered.
With him was a travel bag consisting of his passport, a disguise kit (fake mustache and beard) and a revolver, and when brought to court, he pleaded guilty in front of a judge.
Simpson's trial was the longest trial ever held in the state of California, and much of the proceedings in the courtroom were caught on camera.
Simpson's team of attorneys made cases that he was being framed by racist police officers, and the DNA evidence was attacked for many weeks.
The jury, which was made up nine African-Americans, two whites and one Hispanic, came to a conclusion in just four hours that Simpson was not guilty on both murder charges.
When this was released on Oct. 3, 1995, over 140 million Americans tuned in to watch or listen.
However, he was found liable for many charges related to the murder, according to history.com, and was forced to pay $33.5 million to the victims' families of the murder, but avoided it because of the length and complexity of his trial.
In 2007, Simpson was arrested, once again, but this time for breaking into a hotel room in Las Vegas and stealing sports memorabilia that was stolen from him, he claimed.
On Oct. 3 of 2008, he was found guilty of 12 charges relating to this incident: armed robbery, kidnapping and sentenced to nine to 33 years in prison.
Thus far, Simpson has spent about nine years in prison and is preparing for release this October after being granted parole in July, reported the Chicago Tribune on July 20, 2017.
By Oct. 1, he would have served his minimum sentence of nine years, making him eligible for release.
Jessica Ricard can be contacted at jricard@kscequinox.com