Peter Dubois
Equinox Staff
Students gathered in the Mabel Brown Room Friday night for a benefit concert sponsored by the Hungry Owl Food Pantry and Alpha Sigma Phi Fraternity. The show featured Keene bands Jailbait, Omoo Omoo, and Afterimage. Admittance was free for students who brought at least one non-perishable food item to donate to the Hungry Owl.
Max Foisey, a student coordinator for the Hungry Owl, says it takes plenty of effort to put on a show like this.
"A lot of coordination, a lot of teamwork, a lot of figuring things out with school admins, renting rooms and equipment. But everybody has been a great team, we've all been helping each other out, throwing ideas around and it's been really beneficial to the cause and made everything come together," Foisey said.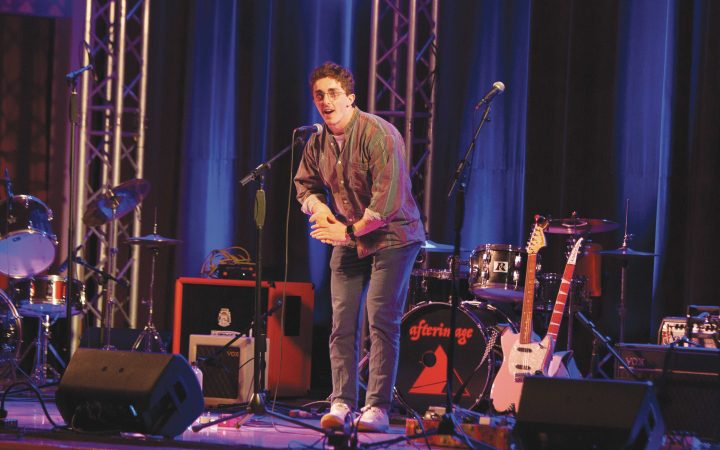 Alpha Sigma Phi brother Dylan McCall says his fraternity did their best to get the word out about the event,"We just wanted to partner up with the Hungry Owl to try to get some more people to come out and donate food."
The bands that came to play all had some connection to Keene State College. Members of bands Jailbait and Afterimage are students at KSC. Also, some members of Omoo Omoo are Keene State alum.
"We wanted to keep it in the family, keep it around Keene," Foisey said.
Organizers of the event hoped that hosting local bands would get students excited to come watch them perform. KSC Freshman Shawn Beldin was one of those students.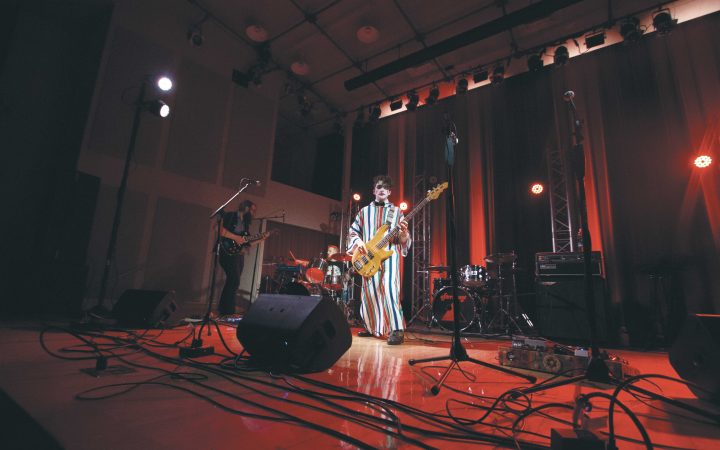 "I came out to see Omoo Omoo and Afterimage. I've heard Omoo Omoo earlier in the year at the NOC and I've heard of Afterimage cause of the hype around the band," Beldin said.
Beldin added that having a concert is a great way to get people interested in something like the Hungry Owl, "It gets people out because people like music and it really helps a great cause. Plus it's a good time to spend with your friends on a Friday night, maybe you'll hear a couple bands you've never heard of."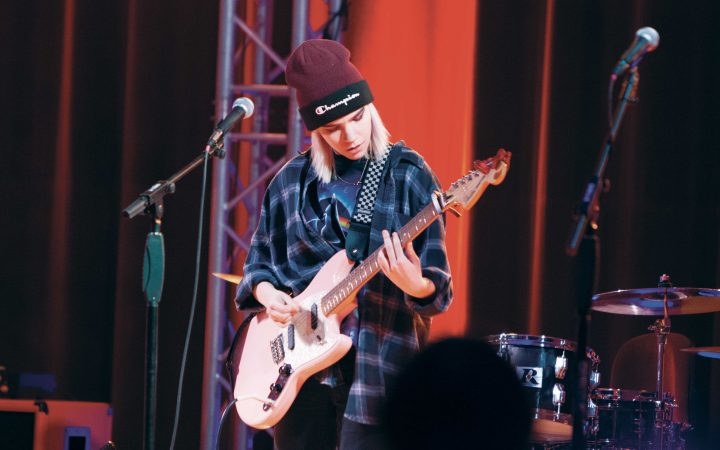 Alyssa Taylor sings lead vocals for the band Jailbait. She said she was happy to have the opportunity to play.
"It was really cool to play on an actual stage. Our first show was actually in our friend's garage with one lamp," Taylor said.
Casey Daron, bassist for Afterimage, said, "We were very excited to be apart of it."
"It's always fun to get to play a show, especially when it's on campus. When it's for a good cause it's that much more rewarding," Daron added.
If you want more information or are interested in donating to the Hungry Owl Food Pantry, you can contact the Hungry Owl at thehungryowlksc@gmail.com.
Peter Dubois can contacted at pdubois@kscequinox.com