Haleigh Patch
Equinox Staff
The 14th annual Winter Celebration event was held Wednesday, Dec. 5, from 11 a.m. to 2 p.m. in the Student Center which was filled with tables and students from different clubs and organizations. The event was put on by the Student Involvement Office.
Some of the attendees included Owl Nation, Greek Life, the Arts Department and the staff recognition committee where students could write thank you notes to any faculty member or student. Last year, 171 thank you cards were completed. Each organization had food, crafts, or items for sale at its table. The biology department in Gardens for Justice sold plants that were grown in its greenhouse to raise money for the greenhouse and its necessities. The arts department sold handmade ceramics. KSC Eco Reps from the Office of Sustainability taught students how they can be sustainable during the holidays. They allowed students or faculty to write their sustainability resolutions on a card to hang on a Christmas tree along with how to wrap gifts for the holiday in newspaper instead of wrapping paper.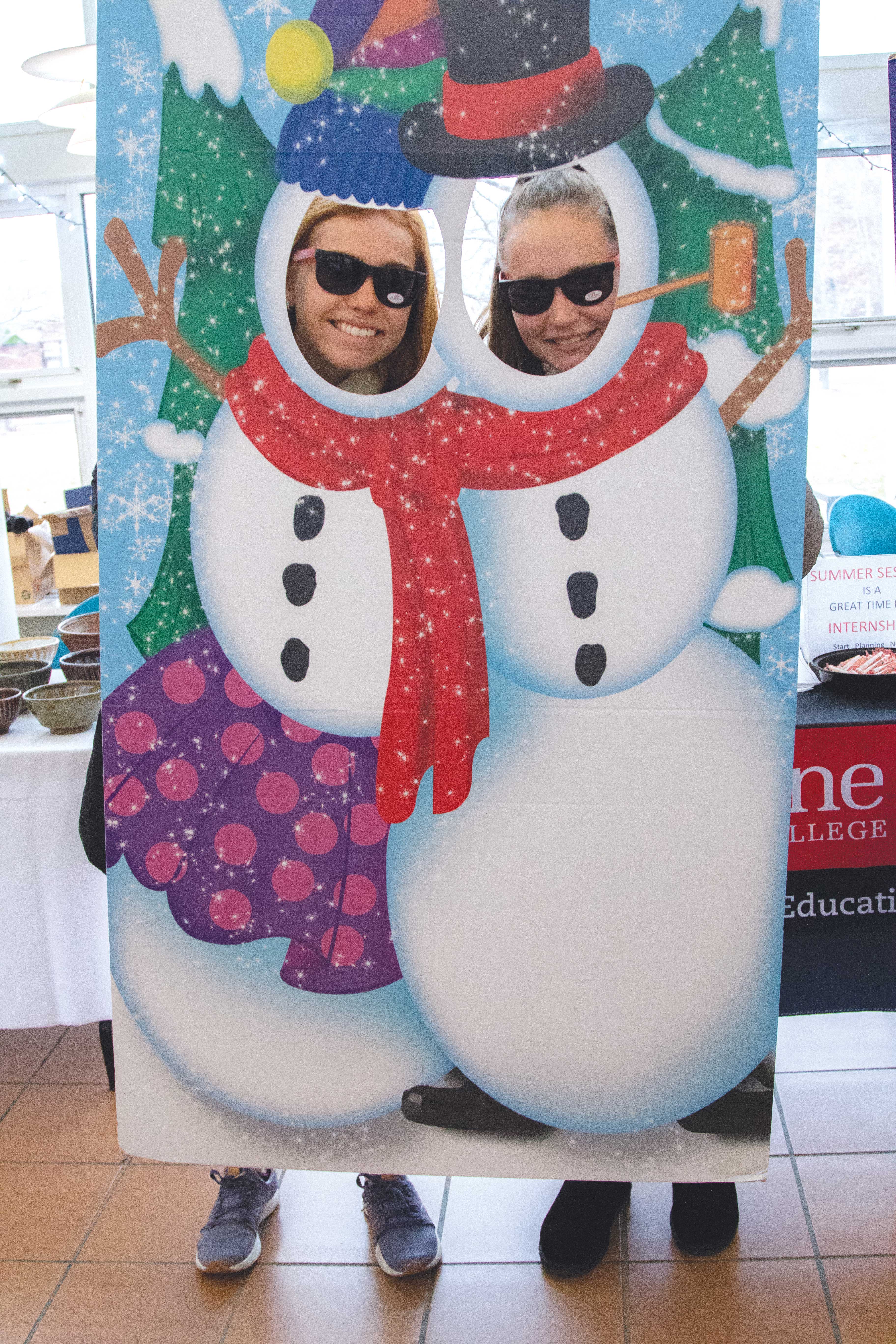 There was a chocolate fountain, snow cones, and hot chocolate for students to enjoy as well as other food that different organizations provided.
The public health department gave students ingredients to make homemade trail mix, while Delta Phi Epsilon had a make your own sugar scrub at their table.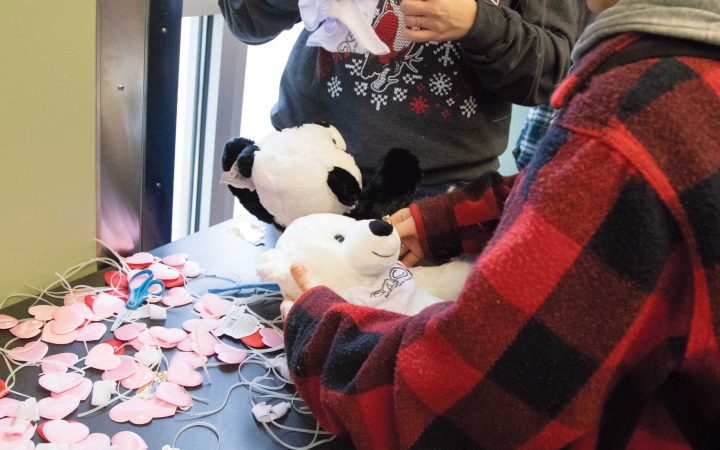 The Student Activities Council (SAC) provided stuffed animals that students could stuff themselves, along with t-shirts for the animals and certificates. A member of SAC, Janae Graham, said the Student Activities Council participates in Winter Celebration every year. She said it's a fun event for students and it is a nice way to get free stuff, which is a bonus.
Director of Campus Life Jen Ferrell said the Student Involvement Office sets up the framework for the event, but other clubs and organizations are what makes it happen. She said the chocolate fountain and hot chocolate is provided by the Dining Commons, and the student involvement office always provides food as well. They also gave out reusable straws and clip-in holders for your phone. Ferrell said all the other food, crafts, contests, games and activities are from the other clubs and organizations who participate in the event.
"My favorite part is seeing what everyone comes up with," Ferrell said.
She said the Winter Celebration is a good way for students to blow off steam during this stressful time, and to have fun. She said it is hosted every year during the last week of classes, in the middle of the week, right before finals, for students to enjoy. It encourages students to get through the rest of the week and into finals.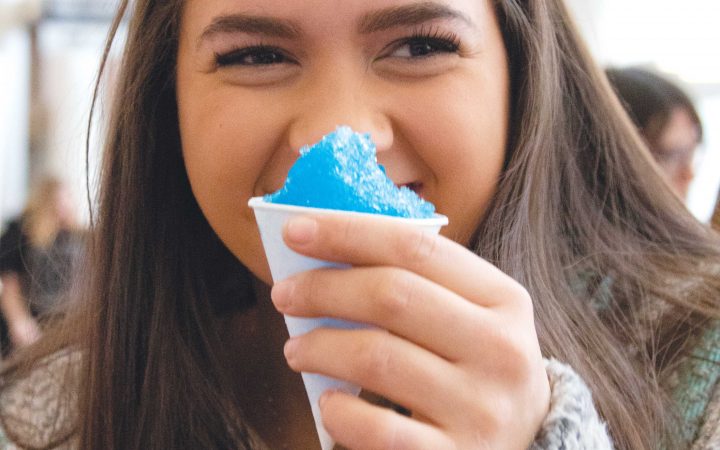 Junior Angela Haglund said she has gone to this event every year. She said it is great to have the Winter Celebration in the middle of the week and since the event occurs from 11 a.m. to 2 p.m., it allows students to go even if they have class.
"It's a good way to relax before finals, and I really appreciate all the effort the college put into this event," Haglund said.
Haleigh Patch can be contacted at
hpatch@kscequinox.com