On Feb. 11 and Feb. 12, 1981, author, lecturer and consultant David L. Giveans spoke in Keene, free of charge, about gender equality. On Feb. 11 he gave a presentation titled, "Room to Grow: A Non-Sexist Environment for the 1980s" and on Feb. 12 he gave another, titled, "Children in the Lives of Men."
His visit was sponsored by the Professional Studies Division of Keene State College, the Teacher Corps, the Association of Childhood Educators and Male Early Childhood Educators, and was organized by Hamilton Wood, facilitator of the Child Development Center on campus.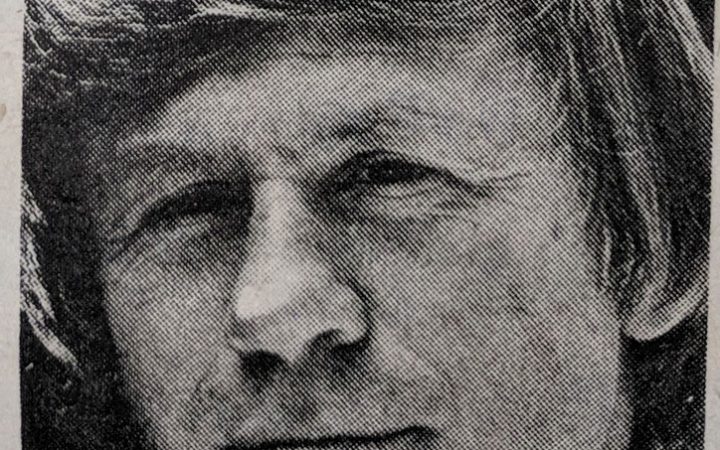 An Equinox article about Giveans quoted him as saying, "I don't think we should limit our energies necessarily to either the women's or men's movement, but rather strive towards a human liberation for people of all ages."
In the "Room to Grow" presentation, Giveans educated the public about sexist attitudes and present alternative roles and approaches in terms of both children and adults.
At the "Children in the Lives of Men" presentation, Giveans explored the topic of strong male role models. He took an in-depth look at how fathers and male teachers being present in the lives of children impacts their development.
The role of men seems to be a common theme throughout Giveans' work. He was the editor of "Nurturing News: A Quarterly Forum for Nurturing Men," and had been involved with education on the primary, secondary and university levels. His studies give the impression that he believed strong, positive males could be the key to ending sexism for the upcoming generation.
That sentiment of the genders needing to both be active in the fight against sexism was widespread at the time.
In a publication by Wikigender about the history of the gender equality movement, it identifies the 1980s as the "third wave" of feminism. In that era, Feminist Historian Joan W. Scott said, "Gender as a substitute for 'women' is also used to suggest that information about women is necessarily information about men, that one implies the study of the other. This usage insists that the world of women is part of the world of men, created in and by it. This usage rejects the interpretive utility of the idea of separate spheres, maintaining that to study women in isolation perpetuates the fiction that one sphere, the experience of one sex, has little or nothing to do with the other."
Abbygail Vasas can be contacted at avasas@kscequinox.com