The holidays are right around the corner and what better way to celebrate than holiday baking? These candy cane cookies are the perfect dessert to share with friends and family. They bring color to the table and make a wonderful center piece.
Cutting out the hard work of spending hours perfecting a dough from scratch and using store bought sugar cookie mix and adding ingredients to make it taste even better allows more time for creativity and perfection.
With the holiday season also comes the stress of the big day. However, this recipe will leave you stress-free; these cookies are festive, delicious and easy to make. Your guests will think you spent hours in the kitchen!
Ingredients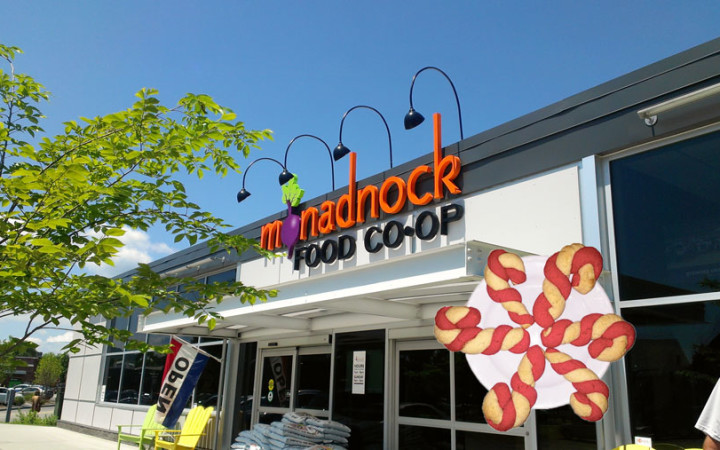 1 box of sugar cookie mix
½ stick melted butter
⅓ cup softened cream cheese
1 egg
½ cup flour
Red food coloring
1 ½ teaspoon peppermint extract
First, in a large mixing bowl add the melted butter, softened cream cheese, egg and flour to the sugar cookie mix. With your hands or a spoon, incorporate the ingredients until they form a dough. Divide the dough into two equal parts. To one dough add red food coloring until it turns red. To the other dough add peppermint extract until evenly distributed throughout the dough. If you would rather add texture to your dough, replace the peppermint extract with crushed candy canes.
Next, using your hands on a floured surface, roll each of the two doughs into two separate long snake-like ropes. Twist the red dough to the white dough, pinching the ends of the red doughs rope to the white doughs so they stick. Keep twisting the red dough to the white dough so you have a long twist of white and red dough together. Every six inches cut the dough, again pinching the ends and form the six-inch twisted ropes into the shape of a candy cane. Transfer candy canes to a baking sheet lined with parchment paper. Bake in an oven preheated at 325 degrees for ten to 12 minutes. Allow time to cool on a rack before eating and displaying. Serve and enjoy! Yields about one dozen cookies.
Recipe courtesy of Sandra Lee.
Alexandra Enayat can be contacted at aenayat@kscequinox.com