Name: Christan Wojtas
Sport: Basketball
Jersey Number: 10
Christan Wojtas, a senior on the women's basketball team, has been a stand-out player throughout her career at KSC.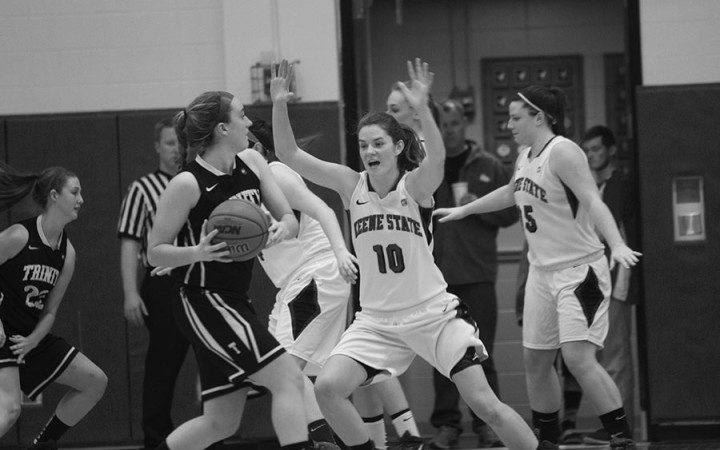 So far this season Wojtas has started in all 17 games, averaging about 25 minutes of playing time per game.
Her total points this season totals at 184, which makes her average about 10 points per game.
In a recent game against UMass Boston, the guard/forward put eight points on the board in the first half and ten in the second. Although the Owls lost, Wojtas was the lead scorer for the Owls and had four assists along with her 18 points.
Kendall Pope can be contacted at kpope@keene-equinox.com