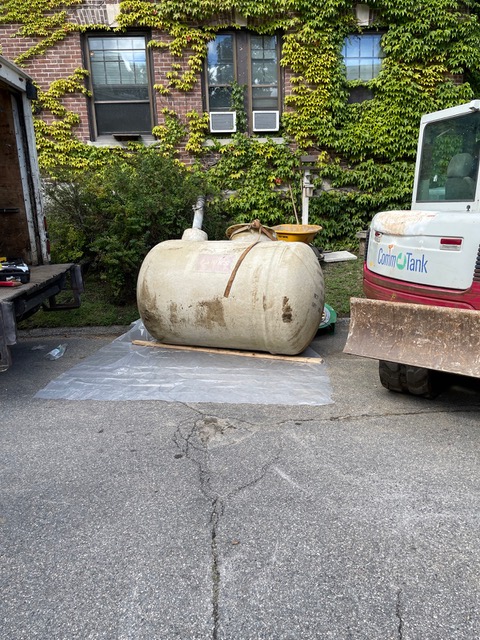 Elliot Hall's underground storage tank was removed last week and will be replaced later on. 
The tank, a 600-gallon fiberglass tank installed in 1992 was removed due to its age and will be replaced with an above-ground storage tank this fall, according to KSC Environmental Service Manager Ralph Stuart. 
"Because of supply chain issues, the replacement tank is backordered, so we will be putting a temporary tank into the Elliot Hall generator room … and preparing the area where the current tank is to put the new tank in that location when the new tank is available later this fall," Stuart said in an email. 
Stuart also explained that when the tank was tested, a crack in the oil fill port was found. Stuart said there was no sign of any leakage in the tank, but is waiting on lab results to confirm this. 
The tank, which is located between the Childcare Development Center and the Elliot Hall loading dock, previously failed inspection in three categories — overdue class A and B operating certification, the pipe leaking monitoring system not being tested, lack of testing of the containment sump and the power light bulb on the visual alarm for an overfill alarm not working. 
The day tank associated with the tank was also found to be deficient, with the inspector not being able to find out if the tank was designed consistent with N.H. standards. It was found that the tank did not have a secondary containment, which is required through N.H. law. 
A temporary tank was installed and approved by the Keene Fire Department, and the new, above-ground tank is expected to be installed by the end of this month. 
Tom Benoit can be contacted at
tbenoit@kscequinox.com