New dining option fills the space of the former Hoot-n-Scoot
Keene State Dining opened a new dining facility.
On Monday, November 29, The Market opened at the Hoot-n-Scoot location, filling the space that has been vacant during the Fall semester.
The dining team met with the Student Assembly in early October to get feedback for how they should fill the space.
Following the meeting, Student Representative Olivia Lonardo, also a member of the Eco-Reps, created a Change.org petition asking for "Healthy and Nutritious Food at KSC's Hoot-n-Scoot Location."
According to the petition, "The KSC Eco-Reps want to show KSC and Chartwells that there are students with and without a meal plan who are interested in reopening Hoot-n-Scoot and having it primarily geared toward healthy and nutritious food options."
The petition also states "Students have expressed interest in having somewhere on campus where they can get healthy items like protein bowls, protein shakes, smoothies, salads with diverse vegetables, fruits, and proteins and much more."
The new facility opened on November 29, at 5 p.m., as The Market is a new, late night location.
"We are offering nourishing snacks and entrées to go, entrées are made in-house," Whitney Hightower, KSC Dining's Marketing Director and KSC Campus Dietitian said.
Hightower said the new dining experience accepts meal swipes, dining dollars and cash or credit.
The Market at Hoot-n-Scoot is open Monday through Thursday from 5 p.m. to 10 p.m.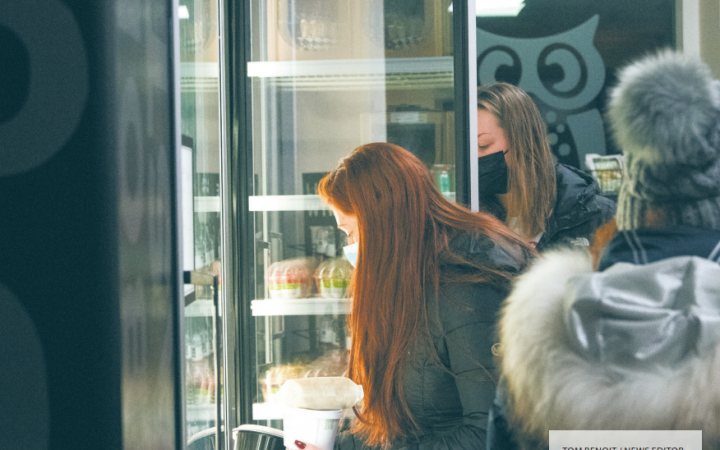 Tom Benoit can be contacted at
news@kscequinox.com