Selena Legacy
Equinox Staff
Thursday, Dec. 6, Keene State College's Office of Multicultural Student Support and Success put on their first Culmination Celebration where students could come together.
Coordinator of the Multicultural Student Support and Success and Equity Education Kya Roumimper shares that she was also an alumni that graduated in 2016 and started working with the department during September of this year.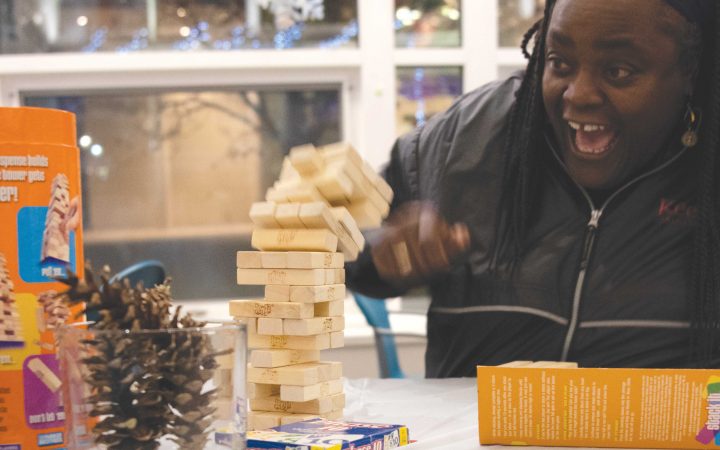 "This event is an end of the year celebration of love and life, giving an opportunity for both faculty and students to come together for decompressing. It's a way to continue to build relationships with people as the semester is coming to an end," Roumimper said.
With the weight of this semester overwhelming students, this was an event to let students: "Come together and hang out to be mellow and be themselves," Roumimper said.
"The office tries to create spaces where students can be their authentic self, that's the foundation of what we do," Roumimper said. "We have tried our hardest to make those spaces, create them and foster those relationships… It's always an evolutionary journey, we are always doing the next thing."
Next semester's goal for the department as a whole to continue building relationships with the students.
"Looking to next semester, we would really like to create those spaces, and better and deeper relationships with students… some I don't know well, next semester I want to know who they are and know that we are here," Roumimper said.
On average, Roumimper said she sees five to eight people daily sitting in the office, some days there are more.
"This is a brave space for people to feel comfortable being vulnerable, to allow them to be authentic. We can challenge them to think bigger or reach a little farther," Roumimper said.
Roumimper works closely with Hunter Kirschner, program support assitant for LGBTQ students.
"A lot of the work we do is about building relationships with the students we work with, and having them know we are a resource, we care, that there's some shared experience as well," Kirschner said.
Kirschner feels that carving out a space so the students have a sense of belonging is beneficial to the student population.
For next semester, Kirschner's goals are to be more resilient, centered, caring, and values the students who he works with.
"To celebrate love and pride is something Kya and I are trying to do more of," Kirschner said.
The Culmination Celebration is to provide a different kind of space.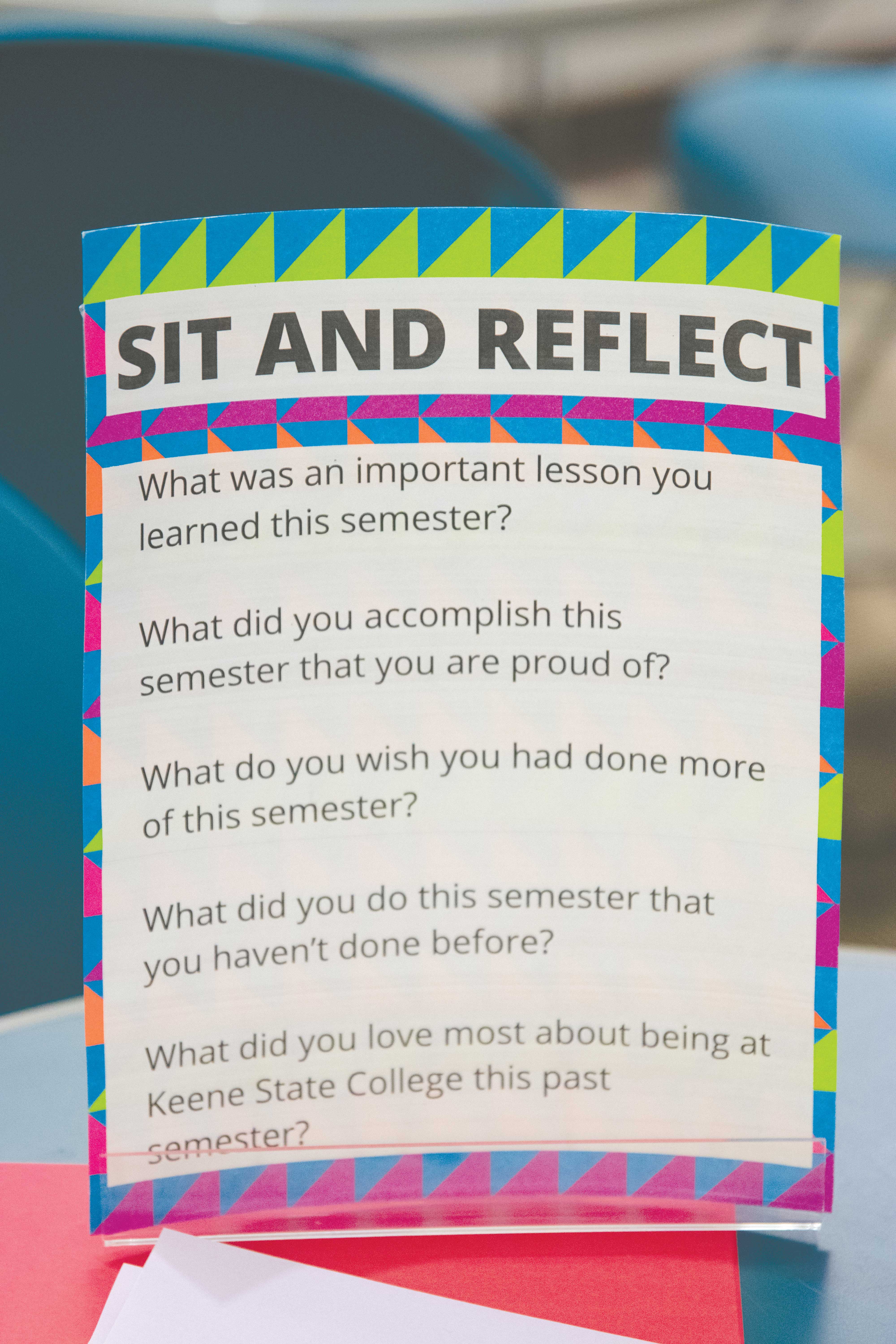 "Let's do something fun and different that really brings people together in a different way," Kirschner said.
Kirschner stated that the celebration included thoughtfulness, creativity and thinking about these past months on campus.
Kirschner makes it clear that none of us are just one thing. He says he aims to create a place where:c "Centering different identities and providing folks [with a] space [to be] with who they are and what that means and what their place in the world is," Kirshner said.
Cora Seksinsky, a transgender female whose pronouns are she/hers/her, hangs out a lot in the office and went to the Culmination Celebration.
She has been a fellow member to the department and has been for up to two years, and has received guidance and help in the department.
"I think it's really important going there every day to hang out, and if there is something I need to talk about I can talk about it," Seksinsky said.
Seksinsky has made a lot of friends through the department.
"We've played a game of UNO and people have come and gone. It's been a nice calming function," Seksinsky said.
The people were her favorite part about the event, and she believes the department is necessary.
"As a trans student, it is crucial to have people to help access resources," Seksinsky said.
Seksinsky states that her major in history, plays a role in the department in her classes.
"For a good chunk, I would sit in Hunter's office and think out loud about this paper and [we] would have long back and forths about the ideas," Seksinsky said.
"Hunter helped me get my name changed, and my identity," Seksinsky said.
The Multicultural Department for Student Support and Success and Equity Education strives to help people explore their passions. It's a support system regardless of race, religion, socioeconomic status and sexuality.
Selena Legacy can be contacted at
slegacy@kscequinox.com