Puja Thapa
Business Manager
This week's DIY is not about decorating dorms. You must have decorated your dorm enough by now. As time is passing by swiftly, we are getting busier with college, academics, social life and what-not. Amidst this chaos, I ask you, have you taken enough care of yourself? Please say yes. If not, this is my humble request: Please love yourself. One of the ways to love yourself is by adorning yourself. Wanna know a cool way to do that? HENNA! The painless tattoo.
Yes, putting Henna tattoos on your hands will make them pretty, aromatic and will keep your spirits alive. Putting Henna on hands is not as difficult as it looks. If you are good at icing cupcakes, then trust me, you are already a Henna artist (just kidding). It is pretty similar though. Controlling the weight and the pressure of the hand is key to get the Henna out of the small piping bags. Henna (semiliquid), also known as Mehendi in some South Asian countries, is made out of dry powdered leaves of the plant Lawsonia Inermis or, Henna plant. The art of Henna is part of many cultures in North Africa, the Middle East, and South Asia. It is now weaving its path to the western world.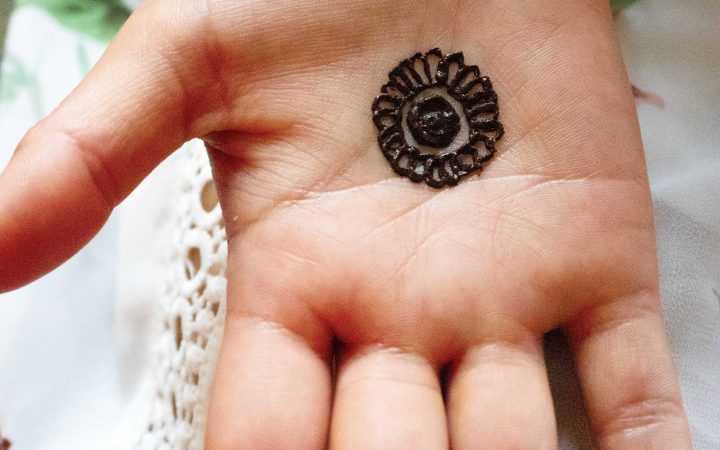 Step 1: Start with a clean palm. I noticed that people in America love putting Henna on the back of their hand, but Henna gets darker and prettier on your palm (though it's harder to keep your hand still).
Step 2: I started with making a small circle in the middle of the palm. Then, I bordered it with another ring, and gave it a flower shape.
Step 3: I surrounded the shape with small and big circles to represent petals.
Step 4: Surround it again with wavy circle (I have total of eight bumps).
Step 5: Between every bump, draw some leaves to make it prettier.
Step 6 (Optional): For the final touch, decorate your fingers as well.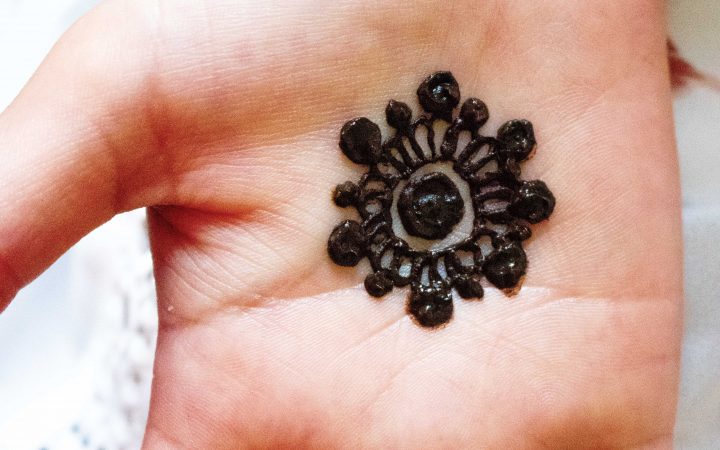 Puja Thapa can be contacted at
pthapa@kscequinox.com